This is a guest post by Skornia Alison.
Social media management is no easy task and if someone thinks so, they should get hit by a hard ball on the head. Perhaps, the pain they feel will make them realize the pain of managing tons of social media accounts all at once, and being really good at it.
You may also want to check the best business apps if that's more relevant for your particular situation.
Smart businesses know that social media has the power to take your online presence, and even presence in the real world, to a whole new level. That's why we see famous brands such as Puma, Amp diapers and General Electric killing it with unique social media marketing on applications such as Vine, Instagram and Snapchat.
So, what can we use to reduce the pain and make life a little simpler with the help of tools and apps? Thankfully, when it comes to digital marketing, development is always on the way, aiming to get a marketer's job done faster and better. For a social media manager, here are 15 best tools that will do just that.
HootSuite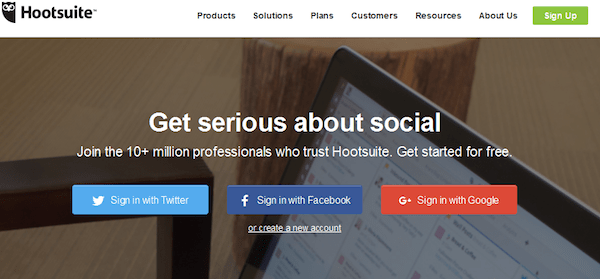 HootSuite: Add as many social media accounts as you like to your dashboard and manage them all at one place. More than ten million people are currently using Hootsuite, which makes it a worldwide and highly popular tool. Your Hootsuite Dashboard will allow you to manage all of your social networks, monitor your mentions, engage your audience, schedule messages to be delivered, and measure ROI right from your dashboard. The PRO version, which has a 30-day free trial, will allow you to manage up to 100 social profiles, come up with 10 enhanced analytics report, and let up to 10 team managers access it.
Seesmic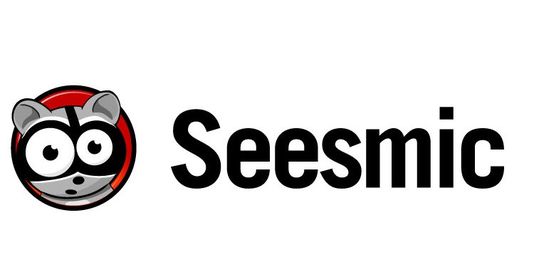 Seesmic: Integrate this app to any major platform you can think of (Facebook, Twitter, Instagram, LinkedIn, etc.) and you can manage your social media accounts on the go. View your network streams all in one place in an interface that looks very much like an email platform. This is available in both desktop and mobile applications.
Buffer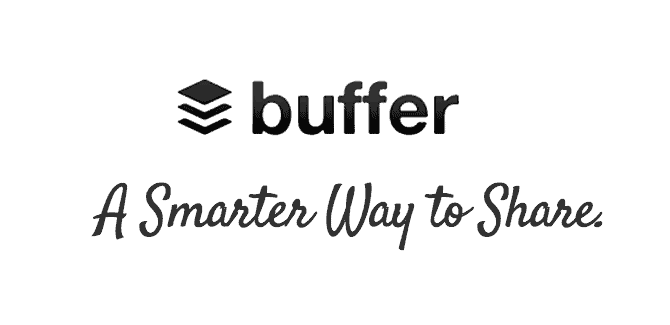 Buffer: Buffer will allow you to "simplify your social routine" by scheduling posts on your social media accounts. This social media tool is a clever way to generate and automate content among all channels. You don't have to worry about opening your social media account every now and then to post up something you recently came up with. Simply ask Buffer to do the job by lining up your posts and scheduling them on different posting times throughout the day. This functionality will allow you to update your accounts regularly and consistently. The Buffer app also creates analytics with regards to your posts and their popularity.
Pagemodo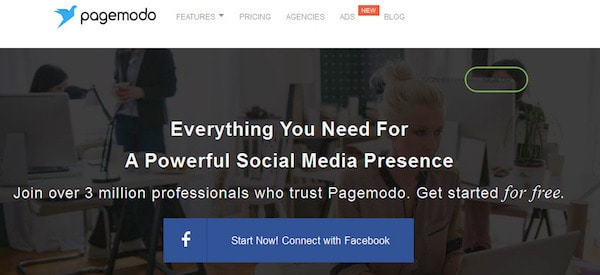 Pagemodo: Successful social media managing has a lot to do with coming up with retina-ready visuals, pictures, and profile pages. If you need to give your social media profile a facelift, and you don't have the time or design skills for it, simply ask Pagemodo to do it for you. With artistic cover photos, customer tabs for contests, and customized visual posts, you'll have all you need to create a professional-looking business page in just a few clicks.
SocialBro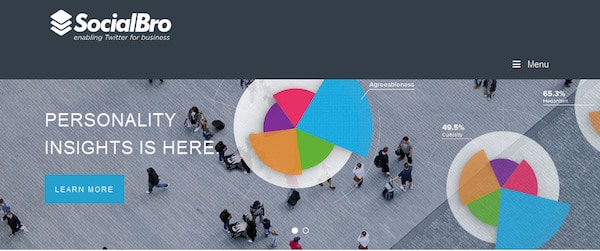 SocialBro: Engaging an audience can best be achieved when you know more about the audience to begin with. So, what do you know about your audience besides the most "influential followers"? SocialBro is the perfect tool for tracking your audience. It will identify the followers, filter them, let you view where they are from, what language they speak, what they do on Twitter, and more. This may sound creepy and stalker-ish, but isn't that what all marketers need to do: "be where their customers are"?
Tweet Bot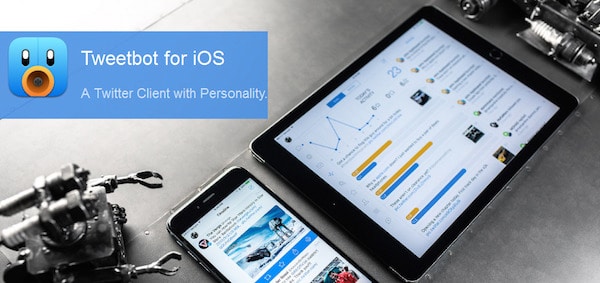 Tweet Bot: To simplify and speed up your Twitter interaction, the TweetBot Twitter client was developed. TweetBot has been recently redesigned to look more like iOS7 apps, and it has gained a lot of popularity in the process. Apart from letting you interact with your Twitter following in whichever way suits you the most, you can also customize navigation, sync timeline position, mute services, hashtags, or people and block messages without unfollowing them, and more.
TrendSpottr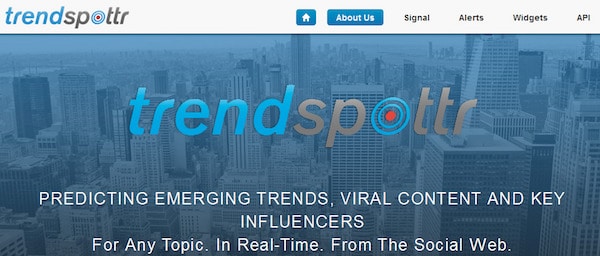 TrendSpottr: This application is all about predicting emerging trends, viral content and key influencers. Pop in the subjects and tags of your choice and the app will do the rest of the "trend spotting" for you so that you know where to be because that's where the crowds are. This also works great for crisis management, allowing you to anticipate and calm down any negative buzz that might spread about your brand, potentially damaging reputation. With trend spotter in your pocket, you have an automatic "market researcher", tracking emerging trends, memes, and consumer attitude all the time.
Nimble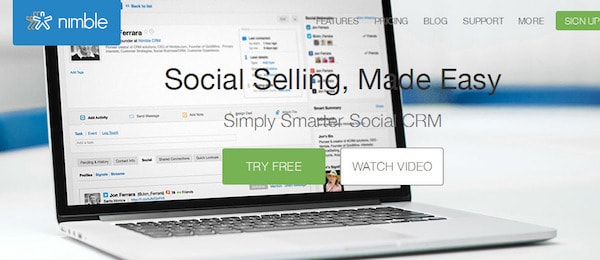 Nimble: Nimble is a fabulous CRM tool that allows you to "network" with your contacts and manage your relationship with them. It basically combines the functions of a social network and social media management to cater to business needs. You don't need to enter data of your contacts manually because Nimble will automatically pull that data from various sources no matter which social site or business app they used to connect with you. It will automatically update customer information and update you with details such as where they work, where they studied, and which network they used to connect with you. You can also use this tool in collaboration with a team and track everything that goes on while you're away.
Facebook Pages Manager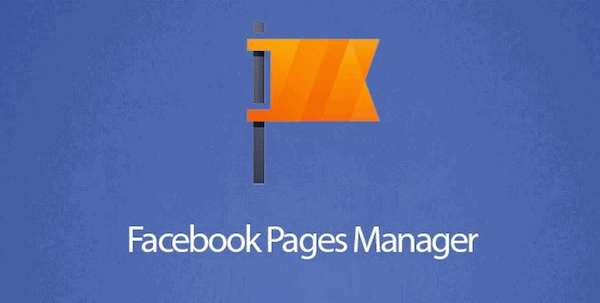 Facebook Pages Manager: Make Facebook page managing easier by not having to open and fish numerous Facebook pages every time you log in. Facebook Page Manager will let you connect with your Facebook audience and keep up with multiple pages through one application. You can post photos and statuses, reply to comments on your pages, get push notifications for new activity, get tips and reminders, view and reply to private messages, and view pages insights all in one place.
Asana


Asana: If you're managing social media accounts with a team, Asana should make team managing along with social managing more flawless. This is essentially an organization plus team management app that keeps everything your team talks about in one place. You can connect with your social media management team through the app without having to worry about a plethora of email threads and inefficient communications, especially if your team members are scattered across the world. With to-dos, reminders, requests, calendars, prioritization and more, you can be sure to get work done on time and just right.
Content Gems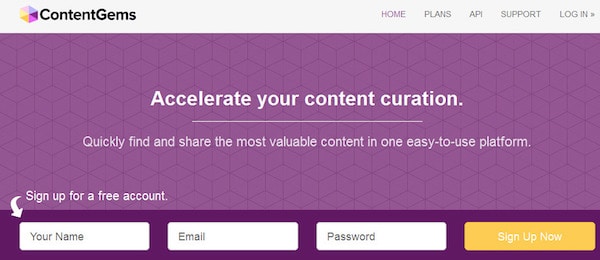 Content Gems: This gem of an application is a brilliant tool for content tracking and doing market research. Content Gems will kick your content marketing (on social media) up a notch by allowing you to quickly spot and share the most valuable content. The application monitors 200,000+ news sources, blogs and social media accounts, and filters the results based on the topics and keywords of your choice. This is a great way to get your audience talking about a subject of interest. You may also give your own insight into the subject and share "expert commentary" to make it even more viral if you like.
Facebook Messenger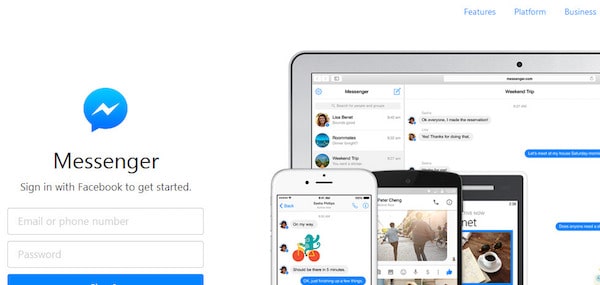 Facebook Messenger: Don't underestimate the usefulness of some of the simplest and most commonly used apps to do your social managing work. Facebook Messenger is a fabulous, on-the-go app that lets you connect with your contacts through Facebook messages without a hitch. Unlike the main Facebook software, it lets you pop in and pop away messages in a snap and lets you know whether or not they received it. For many bloggers and social media business managers, the Facebook message box is the single most important tool for connecting, sharing prices, gaining feedback, receiving and answering questions, and more. Also, it allows you to send any pictures you may have on your phone in an instant without having to worry about when on earth it will be uploaded.
Pocket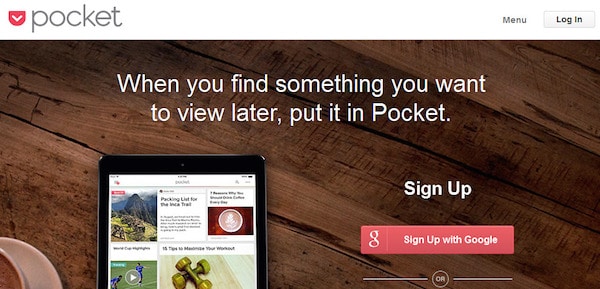 Pocket: Pocket will let you pocket anything you want to save for later viewing. For social media managers, anything cool, creative, interesting or fun can be a great "post". So, if you're always on the look-out for retina-ready images, relevant blogs posts, news, or fun videos for your social media accounts, simply "pocket" them in the app and view or update them later when you have the time. This is an incredibly famous app that currently has over 17 million users.
WordSwag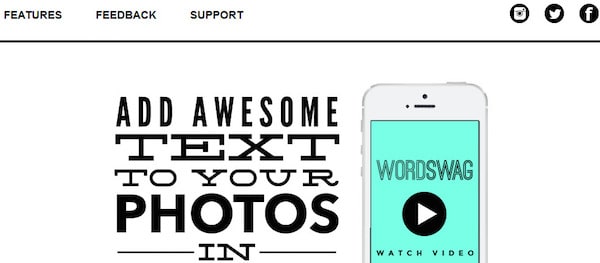 WordSwag: Not every social media marketer is design savvy, but with this Wordswag users will never be able to figure out whether this is true for you or not. This genius app lets you add awesome text (quotes, jokes, thoughts, or whatever) to stock photos in a second and come up with a beautiful graphic. Create pin-worthy, shareable, and Insta-friendly images for your Facebook, Pinterest, Instagram or any social media account in just a few taps. It's like a graphic designer in your pocket!
Echofon

Echofon: This Twitter client will make managing your Twitter account much simpler by automatically keeping unread tweets in sync between different devices, making viewing and sharing videos, photos, links and location super easy. The app will also notify you of mentions and messages when you are away.
Did you have a chance to use any of the tools? Which exactly? What's your experience?