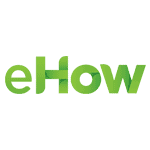 Do you feel like teaching others all the time? Guess what? This desire can help you get another high domain authority link for your website. The point is that eHow.com is a perfect place to visually teach people about all sorts of things. What's more, you can add a description to your image and – wait, wait, wait – you can leave a BACKLINK to your site. In case you didn't know, the site has PR7 and DA94. And you can get all the goodies for FREE. You just need a few minutes and an image or two for that. If you're all set, let's get cracking.
Screencast on Setting up an eHow.com Account
This screencast takes you all the way from logging in to your eHow account to leaving a back link to your site. Also, you may want to watch the move at full screen.
Screencast content in a nutshell
Go to http://www.ehow.com/
Login with Facebook
Expand the user name drop-down menu
Select Start Project
Give you project a title and description
Click Create
Make sure that you have a photo to upload
Click the Upload Photo option
Now click Upload one or more files
Select your photo and click Open
That done, describe your photo and add your site URL right after your decryption
Now add some tags that are relevant to your photo and description
Click the orange Upload Photos button
Now you have a back link from eHow.com!
Do you know other high Domain Authority sites that you want to place a link on for boosting your own site's DA? Would you mind sharing?