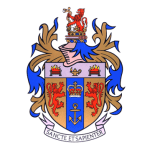 Do you you know a surefire way to boost your site's authority other than creating amazing content? As a rule of thumb, .edu domains are pretty reputable ones and that's exactly why backlinks from such sites are really valuable. The problem is that it's not that easy to put up your link on a .edu site, because if it were easy they would not be that authoritative. The good news is that trying to get your foot in .edu doors is possible, though it may require some sweat and blood. Since I had to find a way to do just that (get .edu links) the other day, I want to share my knowledge and shed some light on how exactly the process works.
Before we go any further, you need to get it straight that a one-size-fits-all approach won't work here, because university sites are different and you'll have to treat them in different ways. So, as an SEO, you need to do your best to get your name out there by somehow placing a backlink on a university site. Since education implies intelligence, it's not that simple to just put up a text link or a banner on that sort of sites.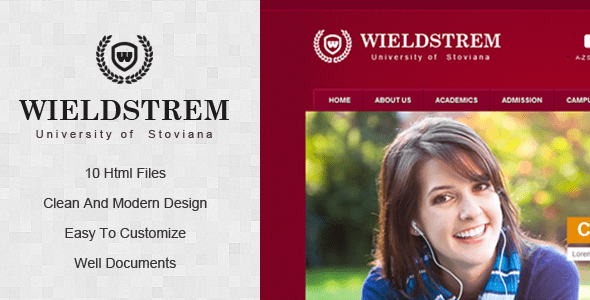 Why You Need .Edu Backlinks
There may be theoretically two reasons why you need to get backlinks on .edu sites. In the first case, you just may have done your competitor backlink analysis and found out that he (your competitor) has backlinks from .edu sites as opposed to your site which falls short. If it's the case, you most likely already have a list of the .edu sites that your competitor has backlinks from. If not, you need to get one, because it'll help you work more precisely on obtaining links from school and university sites.
In another scenario, you may just want to bump up your site's Domain Authority and you want to do that with the help of .edu sites. Good thinking! The only thing you need to do is to actually find such sites. You can just use the following Google operator:
site:.edu
Your Google results page will look similar to this: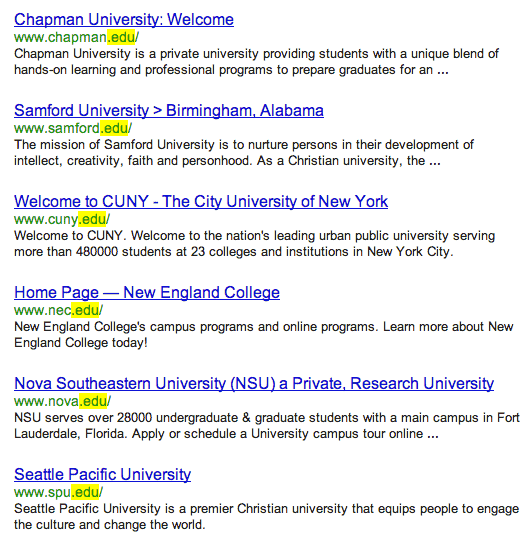 Read on to get to know how to search for specific aspects of .edu sites.

Domain Authority is an SEO metric that is calculated by the amount and quality of backlinks pointing to your site, link diversity (links from different sorts of sites), how fast you got those backlinks (take your time with building links), and the pages on your website that you have backlinks to (you want links pointing to many pages on your site rather than just few).

.Edu Websites and Domain Authority
So that you can see what exactly I'm talking about here, see this list of the most reputable US universities and their domain authority values.
How to Find .Edu Sites
If you don't really need links from specific .edu sites, you can just use Google operators to find university websites. Above, I've already shown how to generally search for .edu sites. Now, let's take a closer look at how you can find .edu sites with certain characteristics such as blogs, forums, etc.

This Google operator combination will help you find .edu blogs about dogs with the following phrases on the sites: "post a comment", "comments closed", "you must be logged in", which allows you to find blogs for that particular niche:
site:.edu inurl:blog dogs "post a comment" -"comments closed" -"you must be logged in"
This operator combination just allows you to find .edu blogs (inurl:blog site:.edu) about the "keyword phrase" you specify:
"keyword phrase"+inurl:blog site:.edu
And this combination makes it possible to locate .edu forums that are powered by vBulletin (you can actually replace vBulletin with any other CMS name you're searching for):
site:edu "powered by vBulletin"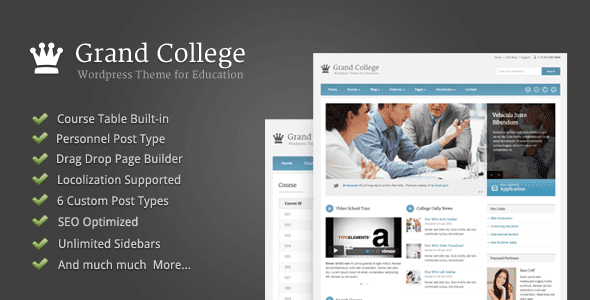 How to Contact .Edu Sites
The most obvious way to contact a site admin would be to check the contact us page of that site. Reputable .edu sites always have a decent and workable contact form. Should it not work for some reason or another, you may want to try their Twitter or Facebook accounts.
In case you can't find that site's contact details for the life of you, feel free to try the SEO Gadget online tool for finding contact details. You just need to login with your Twitter account, then click the Jump straight in button and specify your website address you need contact details for.
Watch the following screencast that shows you how to use the tool in video format.
Among all sorts of SEO metrics, it will also show you the direct link to the contact form of the site in question, Twitter/LinkedIn accounts and the email address that the tool was able to find on the site (if any).
Other than that, it also shows the Whois contact email that you need to use as last resort in order to get in touch with the site admin.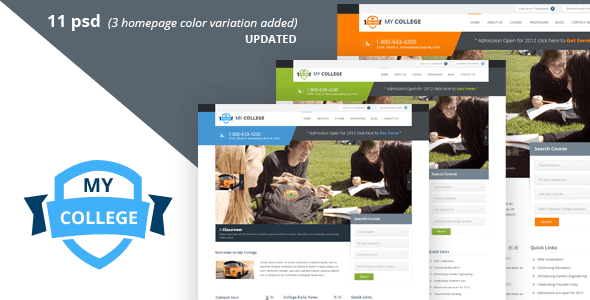 Hire a Professor
If you want to start from local schools or you just really know how to use Google, you may want to hire a professor so that he writes something on his personal page of the .edu site and just puts a backlink to your site where applicable. Sure thing, he should create something that actually adds value to the site, because it'll help both the .edu site and yours. Google likes it when you link back from thick (high-quality) content.
So, hiring a professor allows you to obtain a backlink from well-written and error-free content that is housed on a reputative site. It's like getting the best of both worlds. Using this approach can be both time-consuming and expensive if you don't have any buddying-professors out there. So, if you're not exactly ready to shell out just now, let's see what other options I have up my sleeve.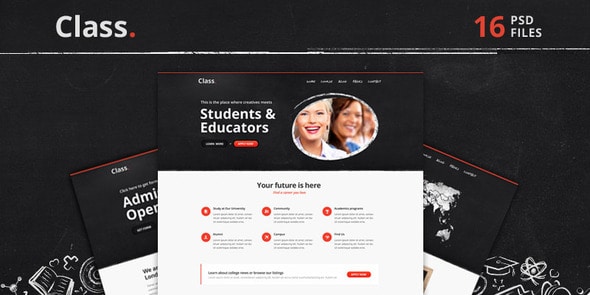 Pay a Student
Many university or college sites out there have the option to allow creating personal pages for their students. The advantage of this method is that you won't have to pay much to a student as opposed to a professor (see the method above), but the drawback is that most students are not really serious site admins and they are not exactly ready to create useful content on their personal pages.
Though that's kind of bad news, it's still OK, because most likely you need to get backlinks from authoritative .edu sites with high Domain Authority (aka DA), which has nothing (almost) to do with the exact page you put your link on. Alternatively to paying, you can just offer something in exchange to a student from the university. For instance, if you're a photographer, you can offer free photos for his personal page. In case you create designs for websites, you can offer a free web design for his personal university web page. The sky's the limit.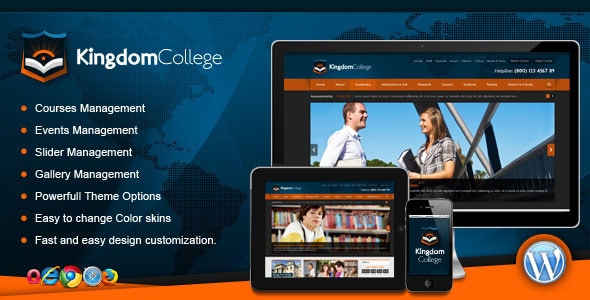 Hire a Recent Graduate
University career centers like it when graduates publish content on their sites and tell how studying at the particular university helped him or her with the career. You can make use of that and ensure that the recent graduate you hired mentions your site somewhere in his post. It goes without saying that it should be a dofollow backlink. Otherwise it does not make that much sense. You can start from asking your friends about where they graduated from and seeing if they could contact their universities' career centers in order to create a post on their alma mater's site (forums, blogs, you name it). Sure thing, the more successful the career of that person, the more chances that he or she will be able to help you. So, think big.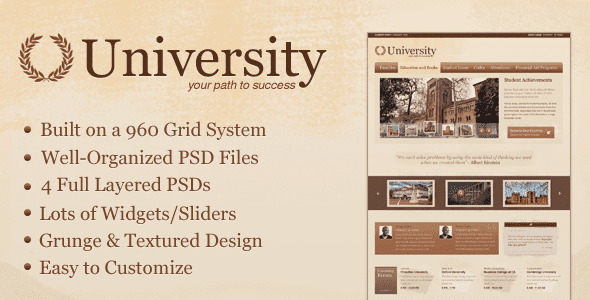 Offer Promos
Say, you have a T-shirt store. You can just contact an .edu site and offer a 30% promo to all students from that educational establishment. Just make sure that the admin or whoever is in charge of that site puts up both your promo message and a backlink to your site. That's a pretty workable method, because it's useful to the university (they can remind once again how cool the university is) and you, because most schools and universities usually eagerly accept such ideas.
Though it's a very efficient approach in most cases, it'll give little to no result if you need a backlink from a big university such as Harvard or something along those lines, because establishments of that size are not prone to go crazy about free T-shirts. You'll need to think about something more valuable if you have a budget for that.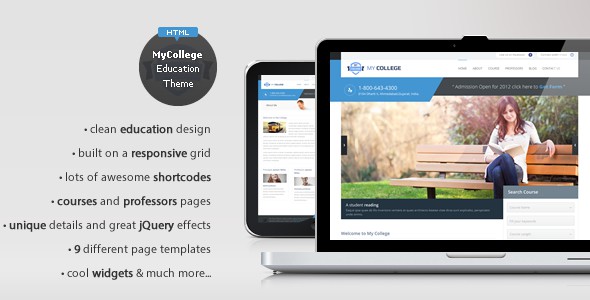 Make a Donation
If your budget allows that or you really need a link from that university site by all means, you can just make a donation and have your contact info specified on the .edu site. Before making your donation, make sure that they really will put up a text link pointing back to your site. If they are not going to be able to place a dofollow backlink, you don't need to waste your time with such an .edu website, unless you just want to donate some money or do other charity to support them.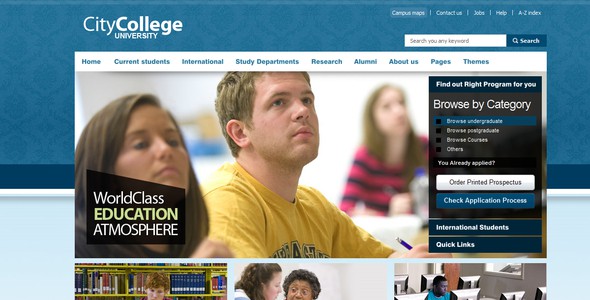 Job Boards
Some .edu sites have job boards where you can just put up your ad about a job opening on your site with a backlink. Though students may be interested in bottom-of-the-barrel kind of jobs with no problem, it actually makes sense to arrange your job opening as attractive as possible. That will help you to easily talk over the .edu site admin to actually place your link. Plus if your job offer is really buzzable, you'll even be able to generate some traffic from .edu sites, because students will click your link more willingly in case they really want what you have for them.
It also makes sense to insert your job opening messages on such reputable university job boards that have that kind of students who can be at least theoretically interested in what you have to offer. For instance, if you offer a web designer job, no need to place that job opening on a lawyer job board. I'm sure you got my point. 🙂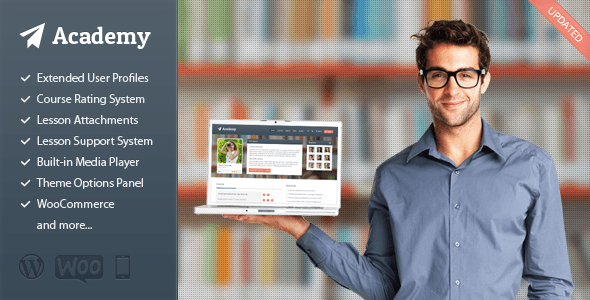 Offer Scholarship
It's a no-brainer, but this method requires a considerable budget, which you'll need to make use of. In case you're a small business owner, it won't really work for you, unless you cooperate with other small biz owners and just offer a common scholarship. Should it be the case, make sure that your link is on the site along with the other participants'. Take a look at this example with a list of sponsoring organizations.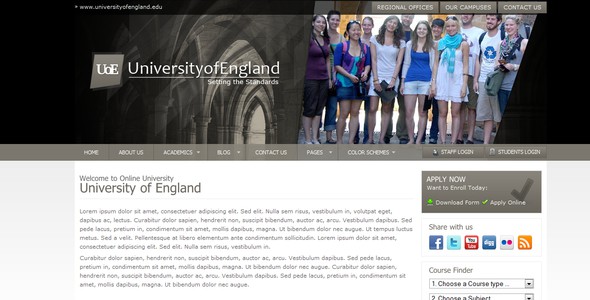 Befriend a Librarian
Since librarians usually have their own sections on .edu sites, you totally need to take the plunge and see if you can chap up a librarian from the university site you need a link on. It may also help if you can help that librarian with something and get your backlink as a thank you. So, get your creative juices flowing and see what that might be. For example, you can give a gift to the library.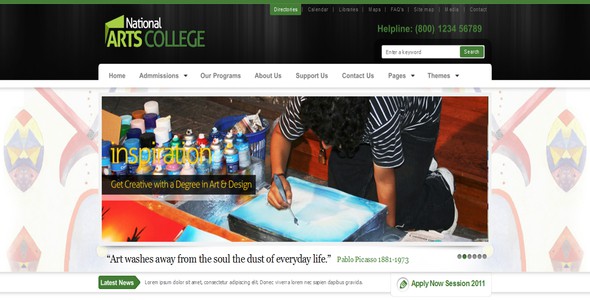 Broken Links
This method is not new, but it still works. You can just visit an .edu website, check it for broken links and contact the site admin if you find such. Plus kindly ask if they don't mind placing your backlink somewhere on the site as a thank you. You can use the Check My Links Google Chrome extension to find broken links. This tool will work if you're Ok to check each page one by one. You may want to use it before you hit the "Publish" button or similar situations. In case you need to perform something more robust, you'll need a more feature-rich software.
For bulk and total broken link check-up, I recommend using Link Juice Recovery Tool from LinkResearchTools.com. As it turned out, there's a YouTube video where Christoph C. Cemper (founder) explains what exactly his tool can do for your site and why it's important to use it. So, you can also use the tool for your own site other than for finding broken links on other sites. Here's the video I've mentioned.
You may also want to check my post where I touch on the other tools that LinkResearchTools.com has to offer.
Other than that, Screaming Frog or Xenu's Link Sleuth (Windows only) can be a great alternative for detecting broken links on your site.

Just make sure that you use them (Screaming Frog and Xenu's Link Sleuth) with minimal speed settings (Max threads and Max URLs per second), because both the pieces of software can potentially take down your site while checking for broken links. At least, it happened to me when I used them.

Again, this approach will work mostly on medium-sized .edu sites, because reputable ones don't consider it to be good reason for putting up your backlink, though it may work as a great icebreaker.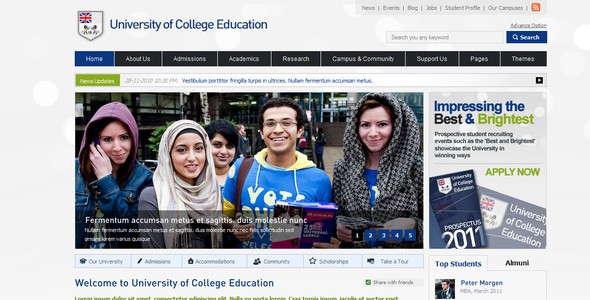 University Blogs
Some university sites also allow creating blogs by their staff or students. You need to find such blogs that also allow commenting and specifying your website URL, because it'll become a backlink once you leave your comment. Be sure not to sell short this method because it can take you just about 10 minutes and you'll get a really valuable backlink from an .edu site.
In order to make sure that your comment does not disappear after moderation, you need to actually read the post and leave as valuable comment as possible, because it will show that you're a real live human being rather than some bot from China. Odds are, you'll need to expand your knowledge a bit if the post is by a professor or a really bright student.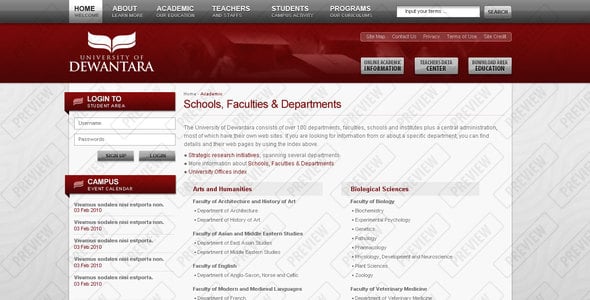 University Forums
Just like blogs, some .edu sites have forums as well. As opposed to blog commenting, you'll need to invest way more time in forum posting, because you should not leave a backlink right after you register on a forum. Doing so will cause either an immediate ban or you'll be at least marked as 'suspicious' for lack of a better word. Plus some forums won't even provide you with the option to put a link until you're a forum member for certain amount of days or/and once you leave a specific amount of forums posts. They do it to fight spammers and you should not look like one either. Coz you're not, right? 🙂
The Screencast about How to Get .Edu Links
The screencast tackles the same aspects you've read in the post about, but this time around it's in video format. Before you go any further, I'd like to apologize for the sound quality in the screencast. Lesson learned. It'll never happen again. 🙂
The How to Get .Edu Links or Live and Learn Slideshow
Here's the slideshow used in the video for the post. Feel free to share it and use on your own blog. Just make sure to give credit where credit is due. 🙂
Download the .PDF version of the presentation or the actual .pptx file. You may want to use the files either for further reference or your own content.
---
In Conclusion
It's not the easiest thing out there to get .edu backlinks, but it's totally worth your while because you get a link from an authoritative resource (high Domain Authority site), which is valuable even if you put your link somewhere in the middle of nowhere on that site (some inner page with low PR and stuff). What matters is that the backlink points from a cool domain. The value of such links increase if you were able to find out that your competitors have them, but you fall short. In that case, ranking #1 or not may be at stake. And I guess that requires no comment.