In this post, you'll get to know about the DELUCKS SEO Plugin for WordPress. It's an extremely robust WordPress plugin that allows you to efficiently take care of your on-page and tech SEO. Despite all the functionality it has to offer, you can easily install and configure the plugin within minutes. Other than that, the plugin is surprisingly fast.
Plus the DELUCKS SEO Plugin for WordPress has tons of advantages compared to other SEO plugins out there. More on that further in the post. You need to install the plugin in the first place.
Video Review of the DELUCKS SEO Plugin
Installing
You can easily install the plugin by going to Add New under Plugins in your WordPress dashboard. Then just search for DELUCKS SEO and click the Install Now button. Now that it's installed, you just need to enable your plugin by clicking the Activate plugin link. If the plugin has a new version, make sure to update it.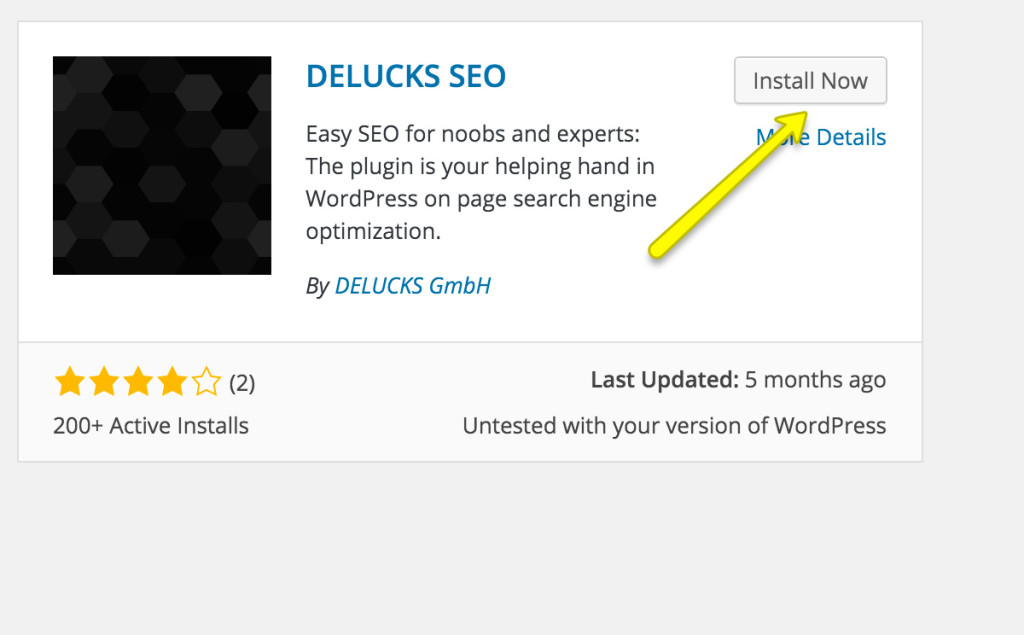 Activation Key
Now you need to enter your license key. To do that, click SEO in your WordPress toolbar and enter your activation key in the Lizenz key text box. Having that done, click the Unlock button next to the text field. Now you can use all the features that you have in your version of the plugin. Speaking of which …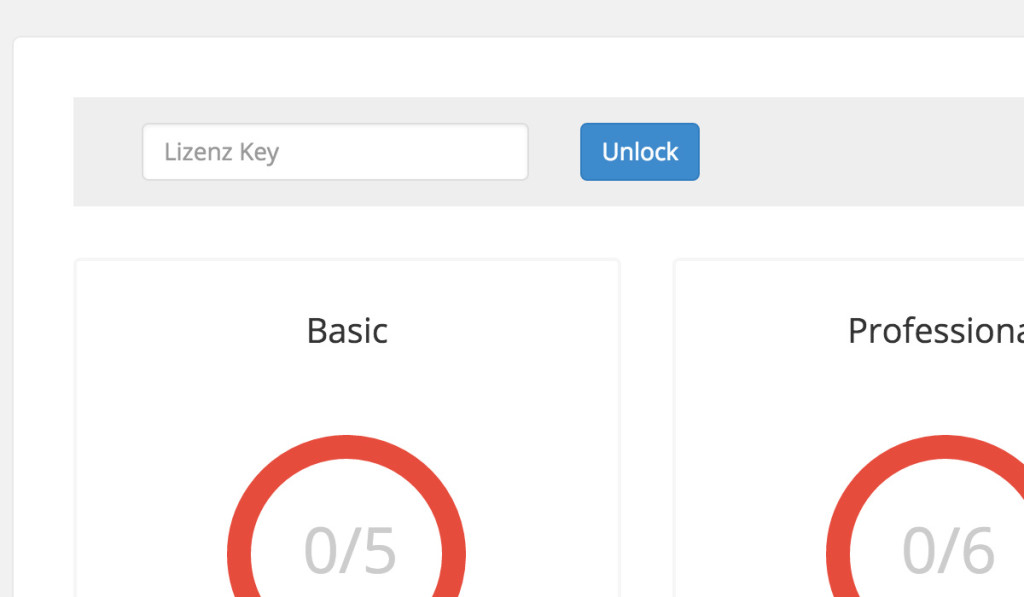 Features
Each feature allows you to install defaults, which populate corresponding settings with built-in values. That streamlines your configuration procedure and saves tons of time. I don't know about you, but I haven't seen this option in other SEO plugins. Though the plugin has a barrage of useful SEO features, you most definitely want to know about at least the following.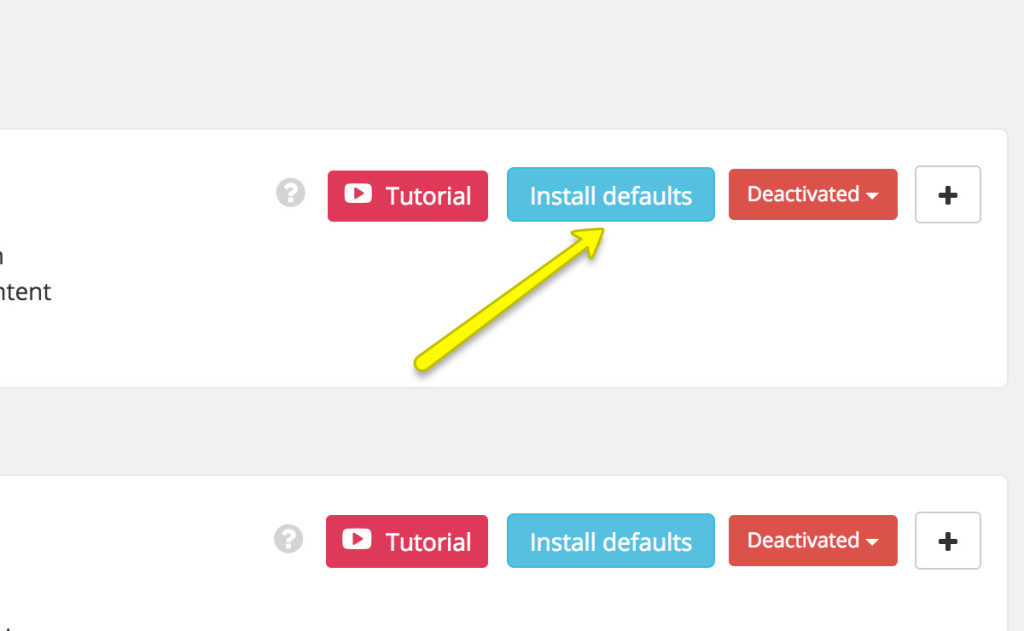 Video Tutorials
For starters, each feature of the plugin has a corresponding video tutorial that walks you through using specifically that feature. That means you won't be left wondering how exactly you can use different features in the plugin. You can just conveniently watch quick and helpful video tutorials and get started right away. That helps a lot.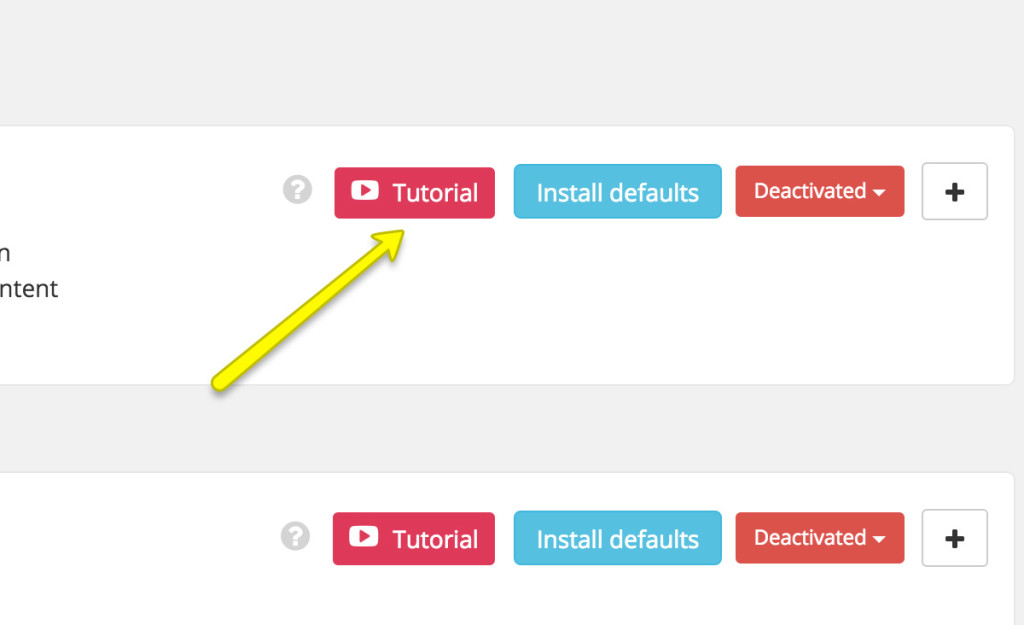 Multiple Sitemaps
The DELUCKS SEO Plugin for WordPress really stands out when it comes to sitemaps. Thing is, the plugin allows you to easily create and handle multiple xml sitemaps, such as standard sitemap, image sitemap, video sitemap and even Google news sitemap. You can handle your sitemaps and notify both Google and Bing about their existence right in your WordPress dashboard.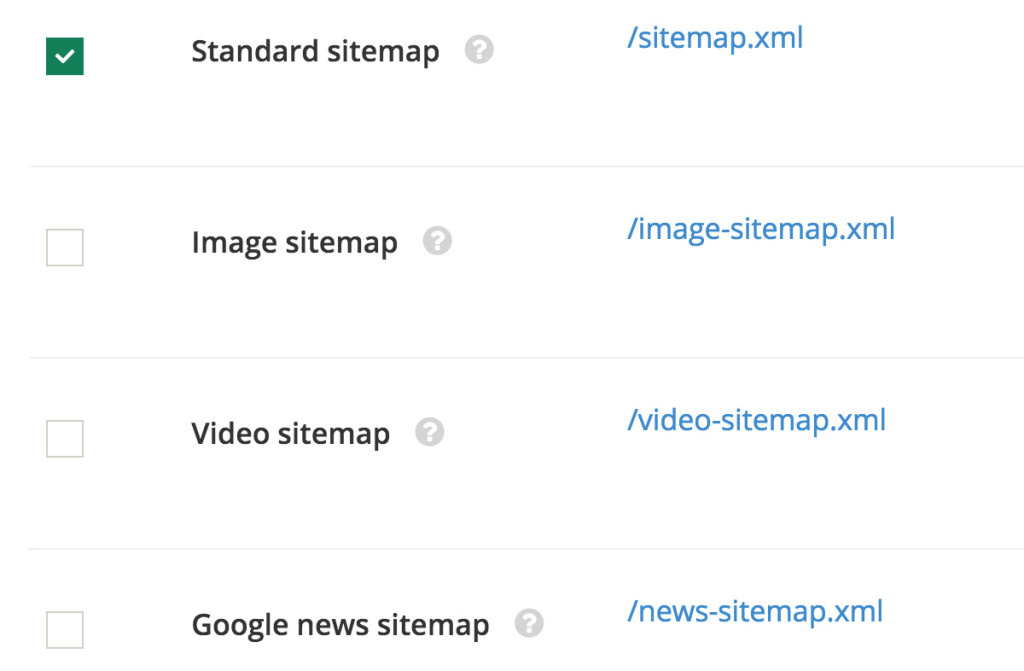 Image Optimization
Another feature that sets the plugin apart is that you can use it for optimizing images. That's right! You won't have to install a separate plugin for that. As a matter of fact, that functionality strikes home in an SEO plugin because unoptimized images are the usual culprits of slow page load times.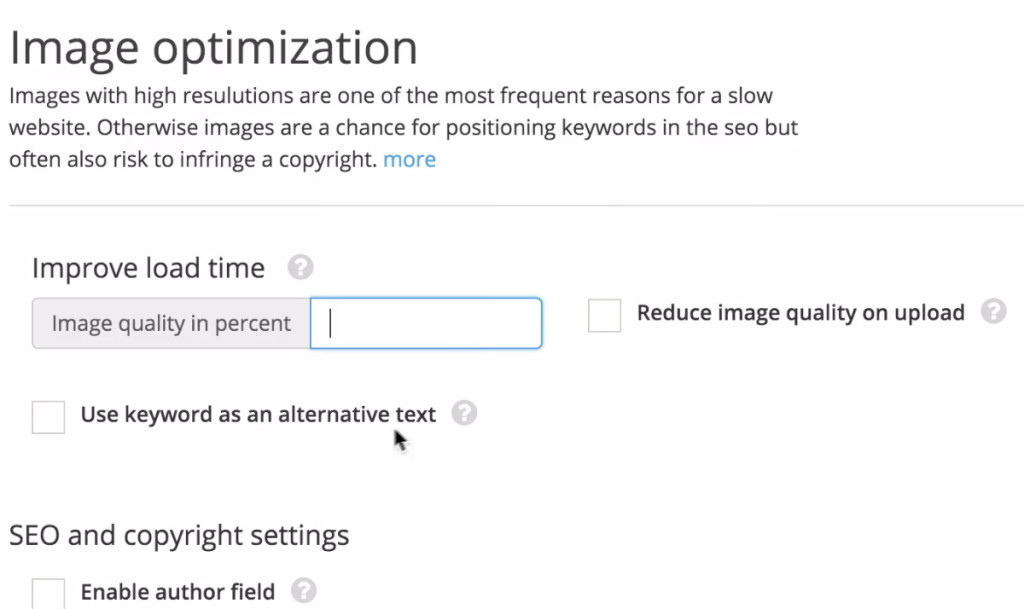 And one more thing, the plugin allows you to optimize even the images that you uploaded before installing the plugin. Cool, huh?
Rating System and Social Sharing
The DELUCKS SEO Plugin for WordPress also has both a rating and social sharing features baked-in. You can easily enable them and properly configure to get more exposure on all popular social sharing platforms. Again, that means you don't need to install any additional plugins to bolster your site with ratings and social shares.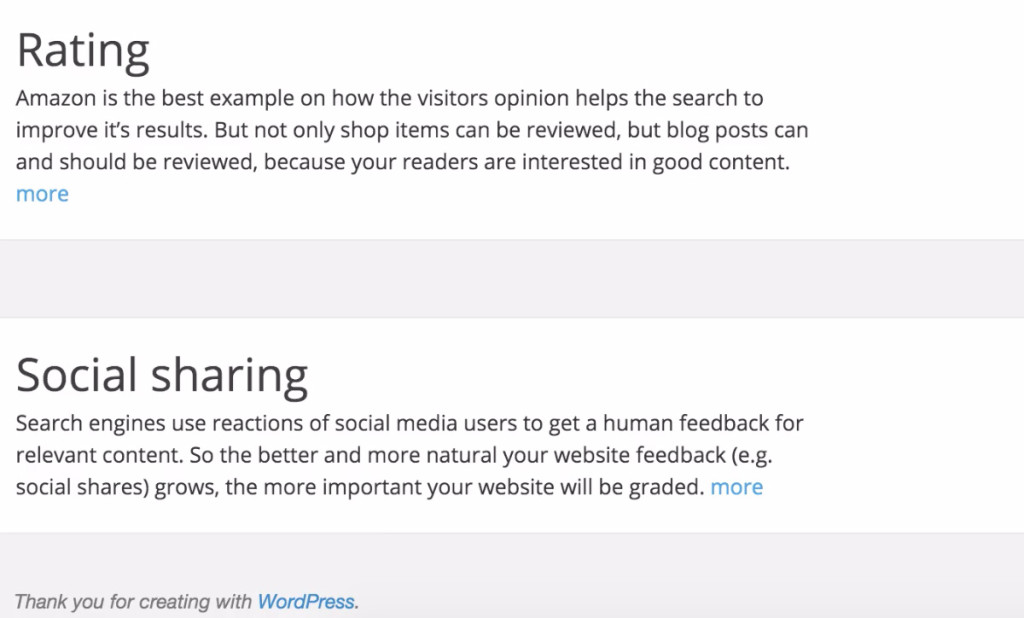 Other State-of-the-Art Features
Those are just a few of the awesome things the plugin makes possible. You will also be able to enable and customize your SEO stopwords … , optimize link anchor texts … , effortlessly use Schema.org markup … , and it's just to name a few. All in all, the DELUCKS SEO Plugin for WordPress is extremely customizable and … even supports drag & drop functionality.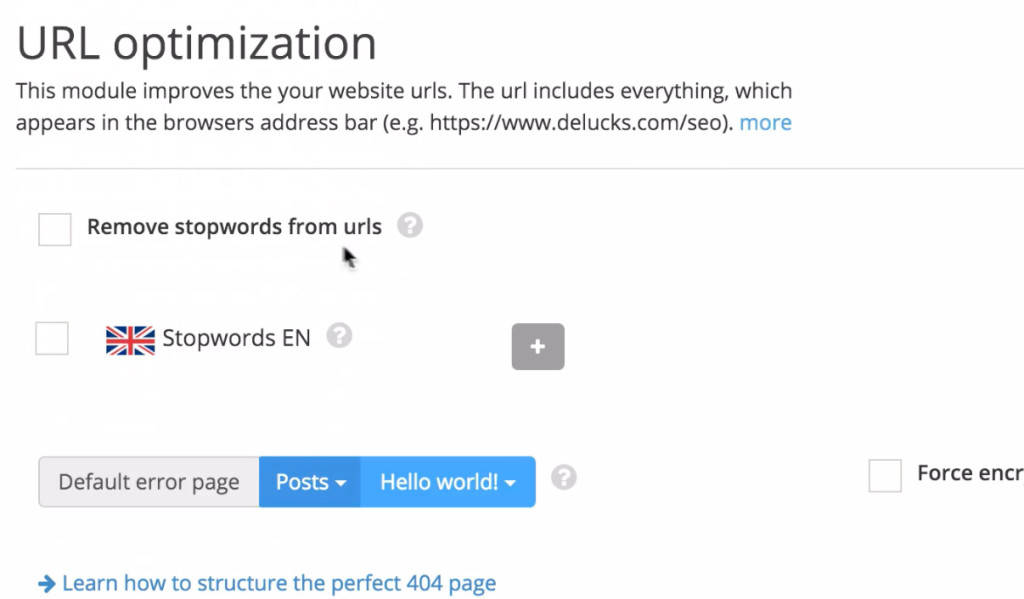 Comparison
And to top it off, if you compare the plugin with other SEO plugins for WordPress, you can easily arrive at the conclusion that the DELUCKS SEO Plugin is a real game-changer with a plethora of advantages. DELUCKS SEO mostly wins over the competition in terms of content SEO, social SEO, structural SEO, Meta SEO and local SEO.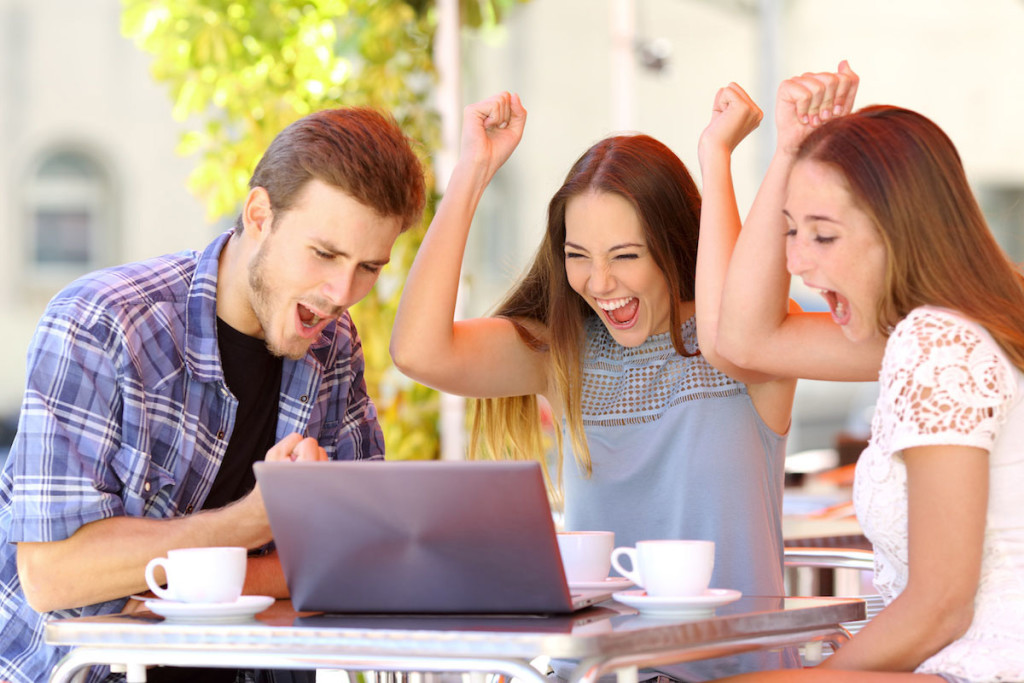 Unique
Plus, DELUCKS SEO is pretty much the only option when it comes to optimization of outgoing links, social sharing, rating stars, integrated statistics, image sitemap functionality, image compression and support of multi lingual optimization on page level. You just can't go wrong with so many one-of-a-kind features.
---
Bottom Line
The DELUCKS SEO Plugin for WordPress is a very feature-rich solution that allows you to take care of standard, up-to-date and innovative SEO aspects. You will be able to downright leave your competition in the dust with the help of all the robust functionality and intuitive design the plugin has to offer.
By the way, you can also join the SEO Plugin Affiliate Program.
What's the plugin you're currently using to take care of the aspects DELUCKS SEO also takes care of?