Your site dropped in Google search results after Penguin and it seems like this is it? In fact, you just need to figure out how to recover from Google penguin. Before we go any further, I wanna make sure that we are on the same page. Thing is, you WILL NOT able to recover from the Penguin update overnight.
It's a long-lasting process which takes both time and efforts. It can take anything from a month to half a year or so. Sure thing, things got faster after Google made Penguin part of its core and now your Penguin penalty can get lifted next time Google crawls your site, but it still may take a while and depends on the scale that you build your sketchy links at.
What the Penguin Hates
Just like all the previous Penguin updates, it's all about bad links that point to your site from low-quality domains. The tricky part is that sometimes it's not that easy to figure out which links are bad and which are not. Luckily, there are a bunch of surefire guidelines that you may want to use for pinpointing links that made Penguin angry with you. Now, let's take a closer look at them.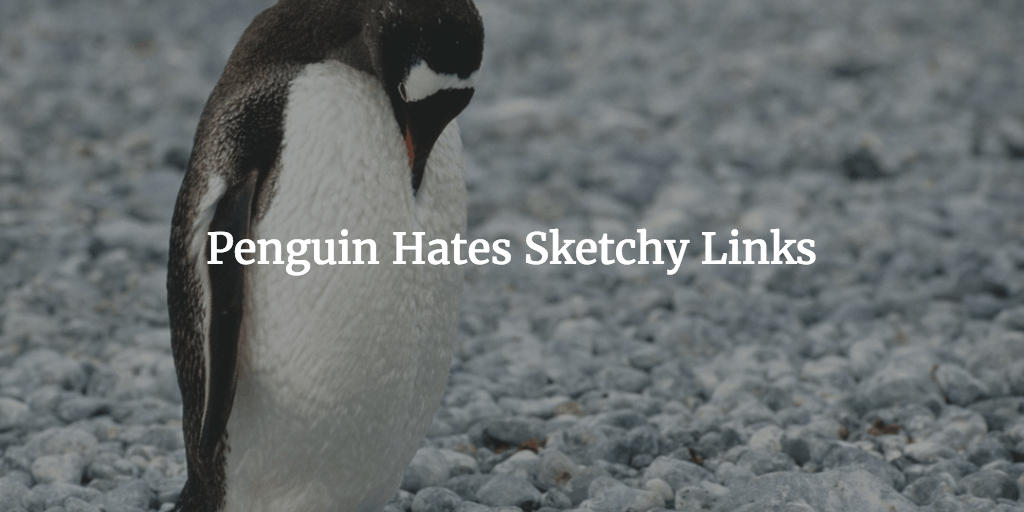 Some Types of Links Penguin Detests
Links From Spun Content/Splogs
Comment Spam
Forum Spam
Obvious Paid Links That Pass PageRank
Low Quality Directories
Links From Bad Neighbourhoods/Hacked Sites
Scaled Guest Posting
Private Blog Networks (PBNs)
Excessive/Non Niche Relevant Reciprocal Link Building
Just to name a few
Too Many Links and Not Sure Which Suck?
Truth is, you may be having a really hard time figuring out which links cause issues for your site. And it can get even worse if you have gotten tons of links pointing to your site. If it's the case, you may want to use Link Detox from LinkResearchTools.com. The tool allows you to check your site against a few rules that define which backlinks (links pointing to your site) are negatively influencing your site.
You also want to check the Penguin 4.0: How the Real-Time Penguin-in-the-Core-Alg Model Changes SEO – Whiteboard Friday post from Rand Fishkin about how Penguin works now.
---
Bottom Line
Though you can clean your link profile on your own, you still may want to use some professional help because, chances are, you can land in hot water if you do something wrong. So, be sure consider all the pros and cons before you take the plunge and start talking back to the Penguin.
I'm sure that there's lots to be added to the post, guys. Do you have any tricks up your sleeve that you used for recovering from the Google Penguin update?