I'm excited to offer you an interview with a WordPress theme designer from Ukraine. His name is Egor Dankov. He's a big fan of minimalism in design and can teach you a thing or two about promoting your theme.
1. How did you become a WordPress theme designer?
Entirely by accident. In 2013 I got enthusiastic about Themeforest, but I couldn't do anything except HTML/CSS. I started looking for someone to do the design for a reasonable price, but at that time the majority of designers didn't even consider minimalism, the trend was in its infancy in my country back in the day.
I remember, I paid $100 for a home page design to a guy from my country, he assured me he would do a new Avada, told me he even made icons himself. So I agreed. I haven't seen such bullshit in my whole life. They say – want something done well, do it yourself.
So I started designing myself. Soon I discovered that I really liked it, and in two months my first work was on sale (HTML template GrandWay). Later I switched to WordPress themes and that's how my serious business started.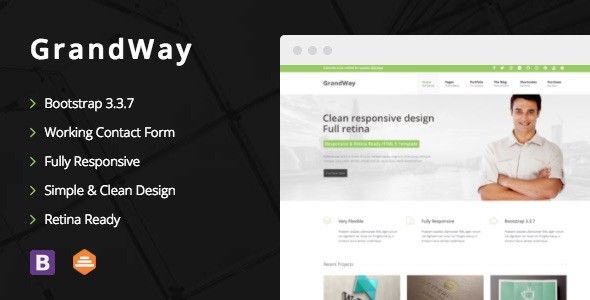 2. What is your background prior to designing WordPress themes?
One year before I got down to TF (ThemeForest.net), I took training in HTML/CSs in my country. Then, I tried to earn my living by freelancing.
3. What WordPress theme do you use as a basis for your WordPress themes?
The first themes were based on standard WordPress themes. Then my friend and I created a more advanced framework theme we used as a basis for our designs. Now I use a symbiosis of my own groundwork.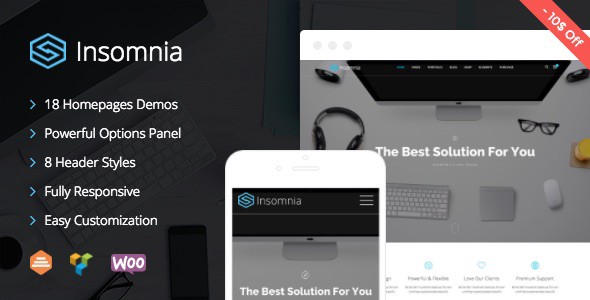 4. What's your favorite WordPress design trend at this point?
I can't name something specific, it doesn't work like that on Themeforest. Obviously, all the designs are made in line with some trend. I think the main trend these days is minimalism.
5. What sites do you visit for inspiration?
All the usual ones. Dribbble, Behance. And I should confess the works of my competitors..
6. Do you have your own website where you promote your theme?
No. Now and then I publish in paid catalogues, but practice shows it does nothing for sales growth.
7. What social media platform are you most active on?
You can publish your works anywhere, important thing is – almost 90% of this kind of traffic does not bring you the target audience.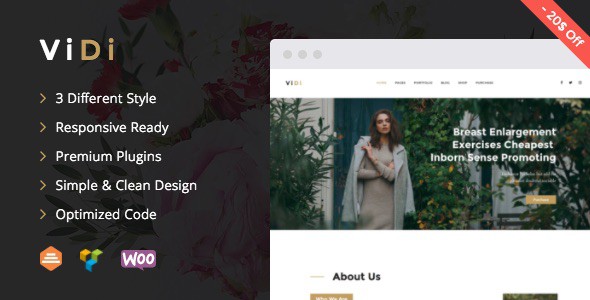 8. What's the biggest challenge you're facing when it comes to selling your WordPress theme?
It would be a complete disaster  to get awful rating at the very beginning of the sales, this is of the utmost importance. One can harp on about promotion and advertising of products, but a "one star" rating at the very beginning becomes a huge problem, you can not have a good start like this.
9. Do you have screencasts that explain how to use and edit your theme?
No, all my works have detailed documentation in text format with screenshots.
10. When do you expect to release your new theme (if any)?
I have just released the Universal theme together with my partner from Israel