As much as it cannot be said that your online marketing campaign is incomplete without HootSuite, it definitely isn't an exaggeration to claim that HootSuite is a great organizing tool especially for marketers who find themselves shuffling across different social media platforms in a bid to optimize their brands. Today, we will be discussing how effective Hootsuite is as an internet marketing tool. Do find out what it is all about.
What is Hootsuite all about?
Backed by a wide array of robust features HootSuite is best described as one of the simplest social media management tools. You can access it with your web browser. Notably, the platform has specifically been designed for marketing purposes. In fact, it had been created by an agency to manage their online marketing campaign needs only. An agency harnessing the power of this particular marketing tool can actually perform a number of functions at the same time. Read on to explore.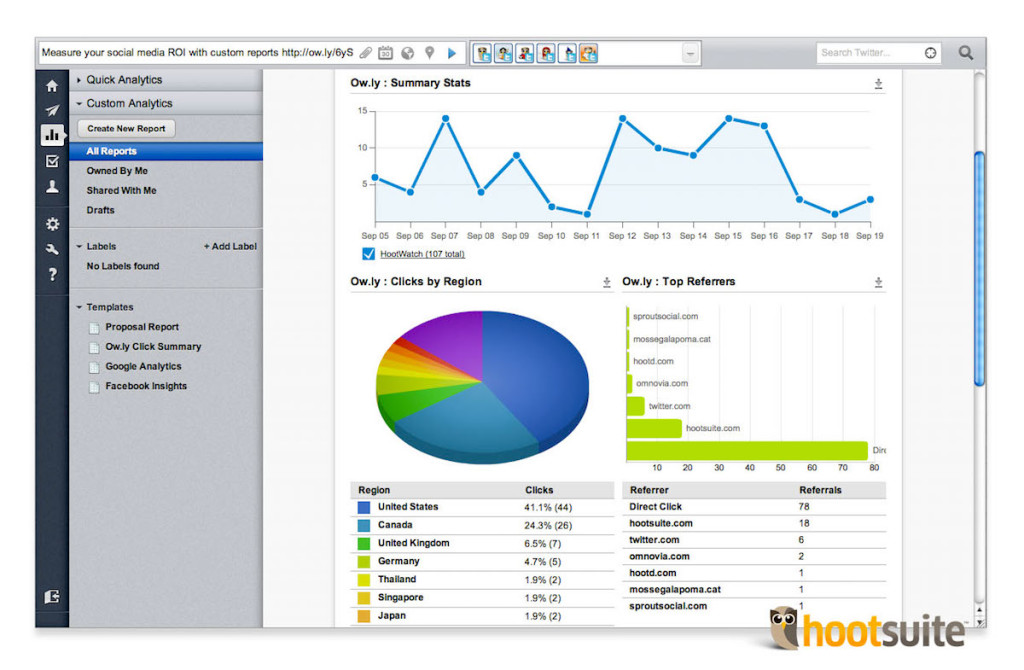 The basic premise of HootSuite Explained
This particular platform is based on the very simple premise of scheduling your social media posts across more than 35 global networks including Twitter, LinkedIn, Pinterest, Google Plus and Instagram among others. Any team member can respond to messages, comments and mentions with a single click from anywhere. You can even choose to save answers or responses to common customer queries for future purposes.
The HootSuite Dashboard: Its Functionalities Explained for You
You can manage your social media campaign brilliantly by making use of the HootSuite dashboard for establishing community campaigns and maintaining daily communication. When you are managing your accounts actively, you can establish streams for the different types of content that you want to keep track of. And, these streams include mentions as well as news feeds. What are the other features you should know about?
Marketers can actually go on to secure a better understanding of their audience by making use of the followers' Klout scores as well as their bio. They can create the lists of followers who they want to watch closely.
Batch Scheduling is a unique advantage offered by HootSuite. It enables marketers to pre-schedule around 50 unique messages and facilitates the optimization of peak traffic times.
Online Marketing Campaign: How HootSuiteHelps you Track your Campaign Outreach
You can go on to estimate the impact of your online marketing campaign by tracking conversions with insights secured from the leading social networks. You can comprehend the social media patterns across the key social networking platforms and add the same to their Google Analytics.
Based on the observations, you can create social media reports, tag and track messages and estimate internal metrics like individual and team level performance including sent messages as well as resolution times. As Dave Olson (the platform's marketing director) points out, marketers can actually make use of these built-in Social Analytics reports to track their campaign outreach with the help of URL click-throughs. After studying the same, they can then go on to introduce adjustments in their marketing tactics, if needed.