This review post is exclusively personal and highlights what I really love about the brand new features that SEO PowerSuite has to offer. Most of the new features that I'm going to mention in the article will make your life way easier from an SEO standpoint and not only (because you'll be able to save more time for your family or whatever is your personal priority at this point in time.
Rank Tracker (part of SEO PowerSuite)
SERP features
The first really awesome feature in Rank Tracker that I'd like to point out is that now you can see what SERP features your results show up in and what other SERP features are available in the results where your snippet is not available. In a nutshell, you'll be able to see more traffic opportunities for specific keywords you're tracking .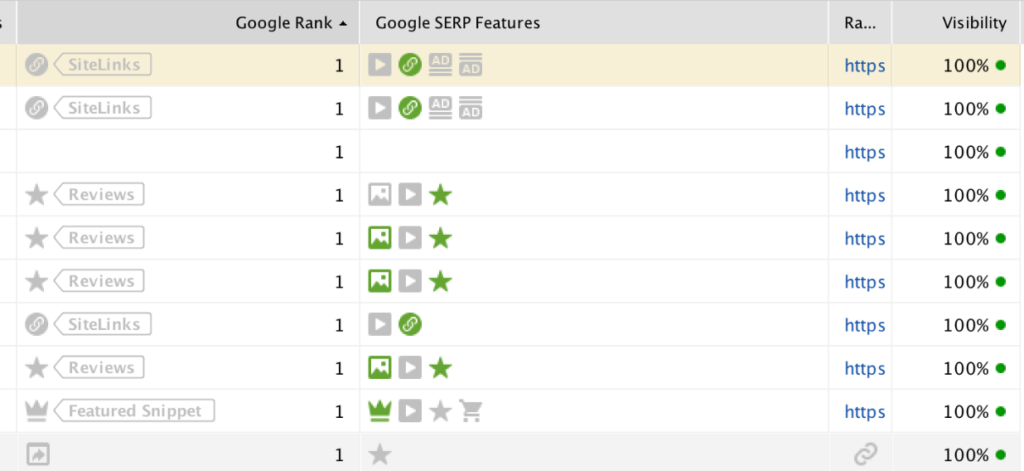 That's an especially useful thing if a SERP feature is occupied by your direct competitor. In that case you really may want to double-down on the efforts to do whatever it takes to appear there instead of your rival. That's because people really tend to click on features that catch the eye. So now you can easily make eye-candies out of your search results.
New Keyword Research Methods
As you know, keyword research is a super crucial thing when it comes to SEO and the guys behind Rank Tracker added even more items in the toolset.
The first thing is Competition TF-IDF Explorer. TF-IDF (short for "term frequency — inverse document frequency") is getting all the rage now and it's not for no reason. Thing is, you can use TF-IDF to figure out what meaningful keywords are used on your competitors' sites. Long story short, you'll know what keywords you want to use on your site because they're used by your competitors that are outranking you in SERPs.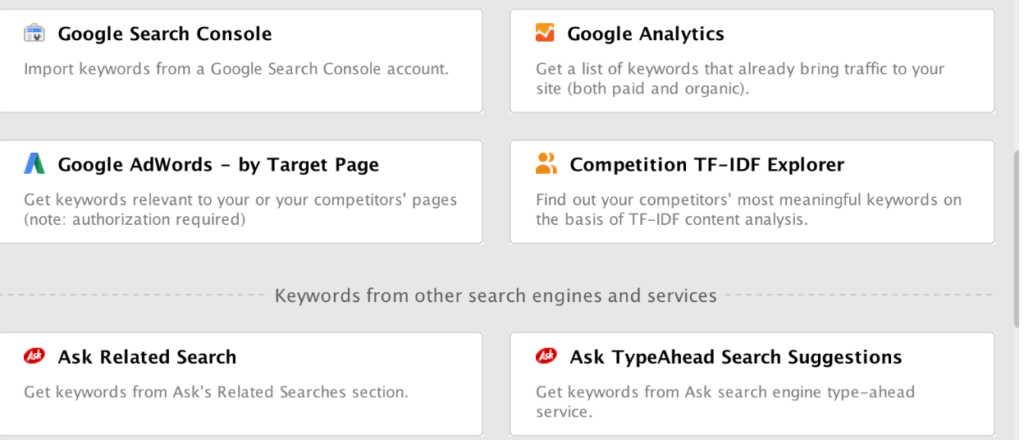 The second one is Amazon Autocomplete, which allows you to get keyword ideas based on what Amazon offers to its users when they type in their search box. Since people search for all kinds of things on Amazon, it really makes sense to use the data for exhaustive keyword research.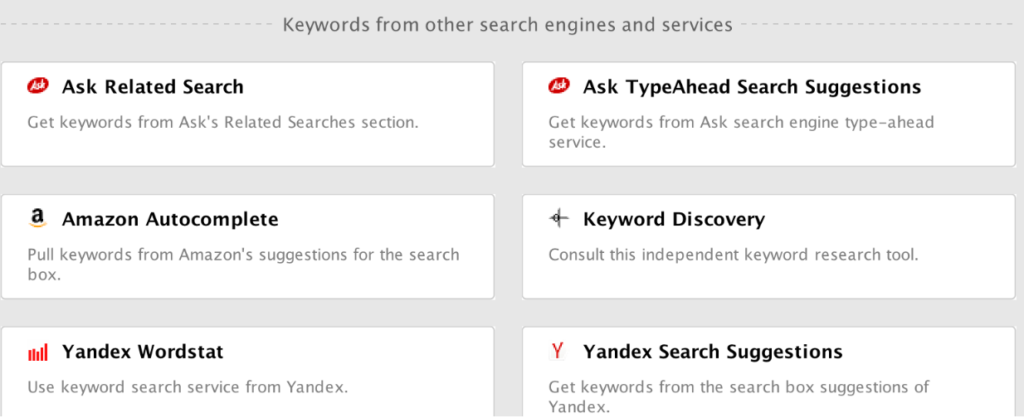 And there's one more thing worth mentioning when it comes to the brand new stuff Rank Tracker has to offer. I'm talking about the Common Questions feature, which makes it possible to find questions that people tend to search for. That's even more useful if you have a mind to be the right search result for cases when people search specifically with complete questions.
That feature sounds even more interesting when you see how voice-activated speakers are getting traction, such as Amazon Echo (Alexa), Google Home, etc.
SERP Fluctuation Graph
One more totally interesting feature is SERP Fluctuation Graph. You can use the feature to see if changes in your keyword rankings are caused by some modifications on your site or the dips or spikes are results of Google updates. If lots of sites have shakeups in their keyword rankings, that's a sure bet that Google rolled up an algo update of some kind. That's a really neat tool when you need to figure out what exactly caused changes for your keywords.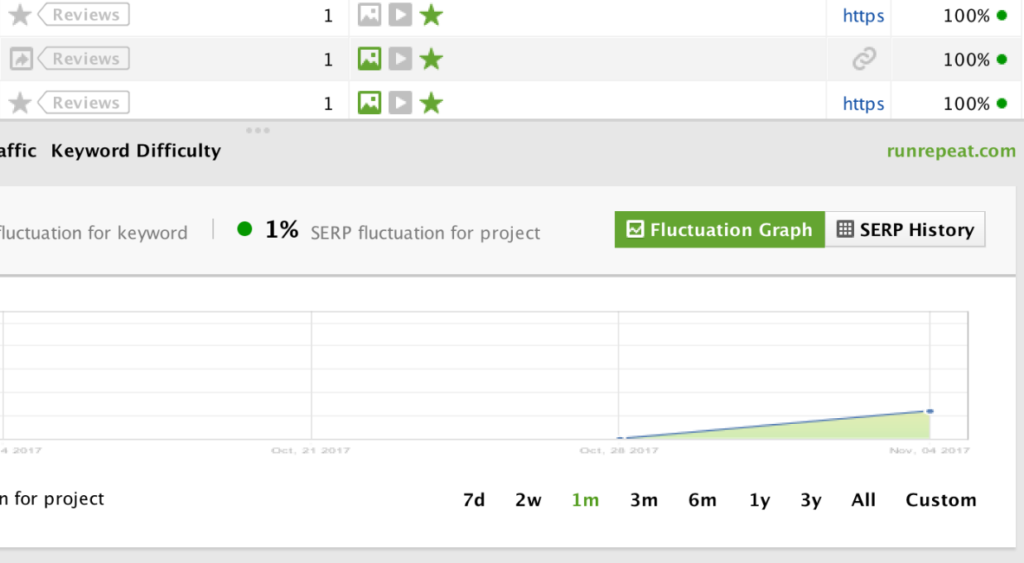 Local SEO Rankings
As a matter of fact, the name says it all here. If you're doing local SEO, you want to know how your target keywords ranking for a specific area. Rank Tracker allows you to check geo-specific keyword rankings based on GPS coordinates you define. You can specify your target country, state, city and even add a specific postal address of the area you're interested in.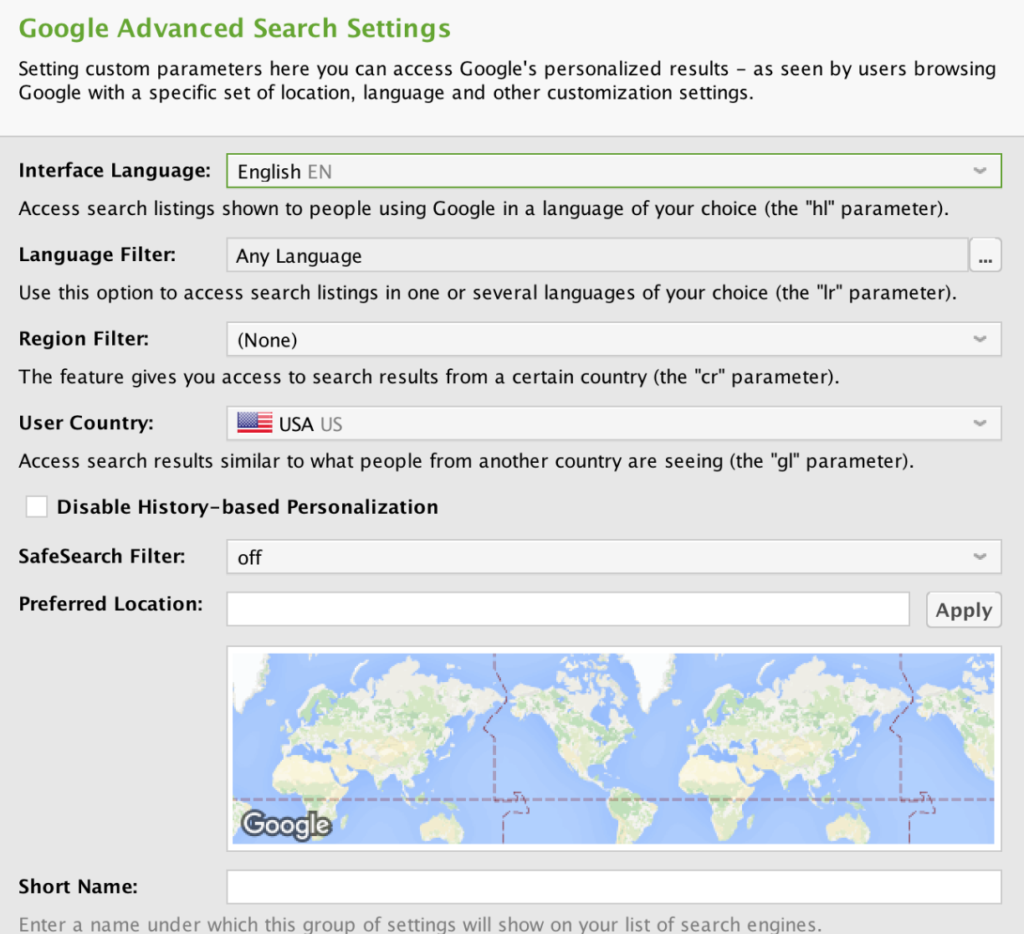 WebSite Auditor (part of SEO PowerSuite)
The tool also leverages the power of tf-idf to measure the importance of a given keyword on a page. I personally think that it's a really meaningful feature for copywriters and content creators because they can use the feature to ensure that their copies really make a difference. They'll have a way of checking what keywords they need to incorporate in texts so that they make the biggest bang possible.
Another useful feature that WebSite Auditor got onboard is that you can effortlessly find and fix mixed HTTP/HTTPS content errors. That sort of errors usually happens when you migrate your site to HTTPS (start using SSL to make your site more secure). Now you can easily track down such pages and see what exactly elements need work so that everything properly to HTTPS.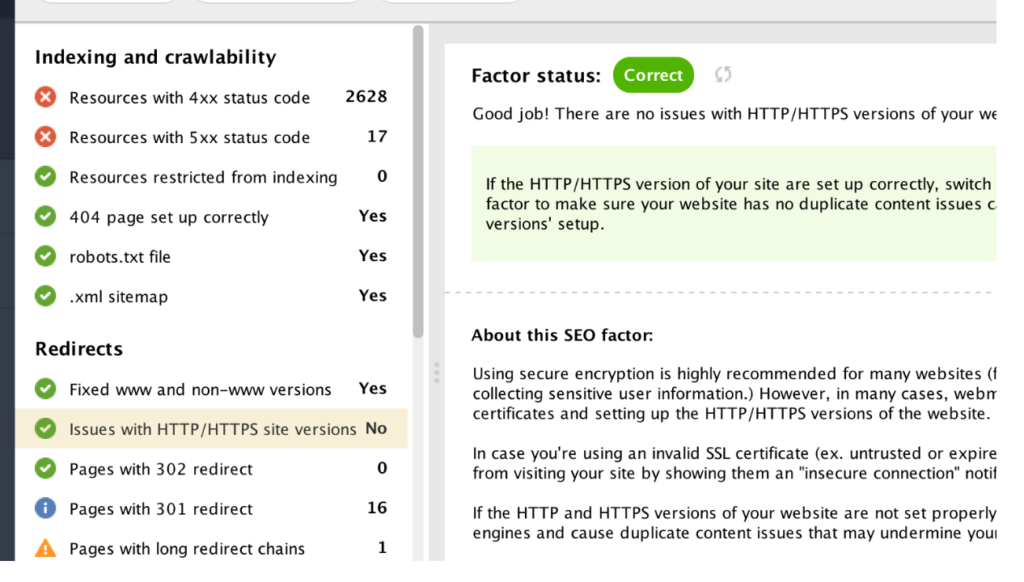 SEO SpyGlass (part of SEO PowerSuite)
To the best of my knowledge, the Penalty Risk feature is the most awesome functionality that was lated added to SEO SpyGlass. It's especially useful if you need to check if you have any harmful links pointing to your site. Such links can be built by you back in the day, by an SEO guy that you outsourced your linking building to or by a competitor who tries pull a quick one with the help of negative SEO.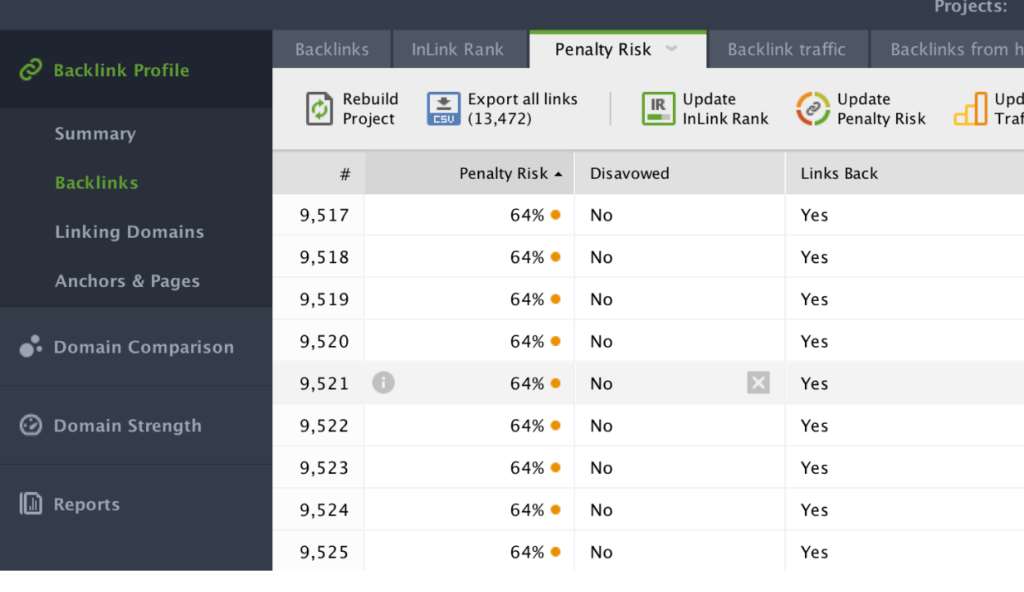 LinkAssistant (part of SEO PowerSuite)
The biggest innovation when it comes to LinkAssistant is that now you can use more methods while looking for prospects. It goes without saying that you can do the same things manually, but that would take you by a long shot more time and efforts. LinkAssistant makes it possible to just select your prospect search method and specify your main keywords or phrases.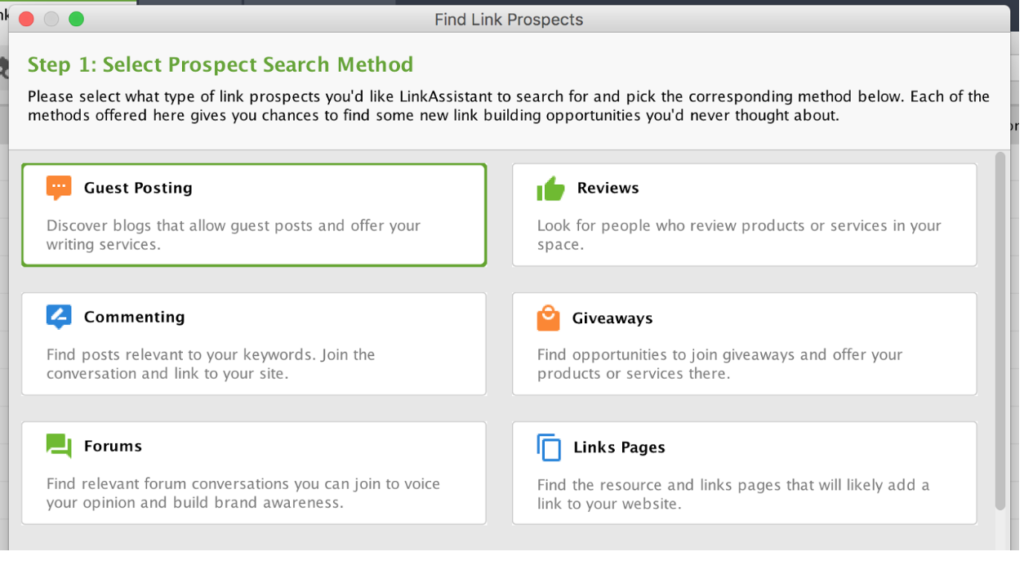 All the heavy lifting will be done for your automatically so that you can just chillax and wait for your results. You can use the following prospect search methods: Guest Posting, Reviews, Blogs, Forums & comments, Directories, Links Pages, Competitor backlinks, Giveaways and Custom search. Sure thing, you still need to stay vigilant about what domains you place your links on so that you don't land in hot water, but now you can do it in a more professional way.
SEO PowerSuite Video Review
---
Bottom Line
All the above-mentioned features combined with the built-in reporting feature makes your life as an SEO guy way easier and makes a whole lot of sense. You'll be able to do your time-suck tasks faster and free up valuable time for more meaningful activities. So you can just go ahead and download free trials of the software and see for yourself. Why not, right? 🙂