This is a guest post by Jeromy Ko.
Social SEO is the art of developing a webpage to yield the best search engine results and rankings with the help of social media. In order to work, a business must be found. A good Search Marketer will build a page's SEO from the ground up, making sure to optimize every aspect of the site for crawlers. It can be accomplished through keyword research, link building and relationship building, but you need to keep a close eye on social SEO, because it's getting more influential.
Social Media is a great way to engage in customer service and PR. The communicative nature of social media makes for high levels of digital activity; this is an SEO goldmine. The high volume of constant interaction and engagement can be utilized to benefit your search rankings. Improving search rankings takes time, but social media is a long-term sustainable approach. Stick to it and you will see results before you know it. Here are some tips on how to maximum your SEO on 4 major social media outlets.
Facebook

As of now, Facebook is still the most popular social media network. And that makes it a very important social SEO tool. With over 1 billion users, the platform enjoys a powerful overall page rank. This search engine preference, along with the sheer amount of traffic on this platform can be used to your search advantage.
The first place to look is the design of your actual page. Be sure to set a vanity URL so that your Facebook page is easy to find and remember. For instance, facebook.com/SEO-Champion looks a heck of a lot better than facebook.com/473829295. The web crawler will think so too.
Every page is allotted an "About" section in which to create a unique profile. You want your audience to get an idea of what it is your brand does. Break these expertise areas down into a list of relevant keywords. When you're describing your brand in the "About" section, be sure to include most, if not all, of your keywords. A good rule of thumb is to front-load your keywords, meaning that they should all be within the first few sentences so that they appear towards the top of the page. Be sure to include links to your website in the "Website" section. Once again, Facebook has a great page rank, so anything that is linked from Facebook will enjoy a high quality back-link.
Now that your page is optimized, let's learn about some of the search techniques that you can employ to increase rankings.
The key to Facebook SEO success is engagement. Be sure to post interesting content that your audience will enjoy; this will encourage them to interact with your posts. When making a post, include a link to your website in the body of the post.
If you make a keyword heavy post that links to one of your pages, all you need is a high interaction/engagement rate to drive traffic to the link. This traffic will translate to overall search value.
The more fans (likes) that you have on a page, the bigger the web of impressions you can generate. Every time someone sees your post, it creates an opportunity for them to interact with it, and when they interact with it, they create a link back to your post. There, you just gained a little sliver of SEO value.
Keep in mind, the more influential the person interacting with your content is (how many likes they have, how active their page is, the quality of their links, etc.), the better the link quality you will gain from their engagement.
Overtime, these little drops will begin to add up. Eventually, through dedicated SEO, you should see an increase in your site's page rankings.
One final Facebook SEO tactic is to create unique tabs for your page. You have your main page with the "About" section, links and posts, but you can create a tab that targets specific keywords. This allows for ease of crawling (for the search engine) and boosts the overall content density of your page. Your site's social SEO will totally benefit from it.
Twitter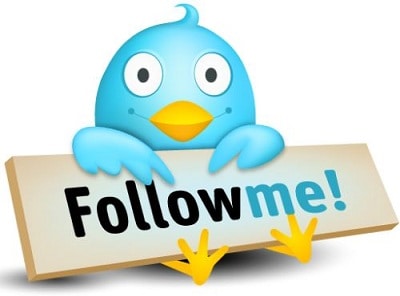 Twitter's main contribution to SEO is sheer volume. There are billions of tweets per day, and since each tweet is only 140 characters, the crawlers will have an easy time deciphering your content. You could tweet your website 10 times over the course of a day, and that's 10 droplets of SEO value. Just be sure to create captivating tweets or you'll run the risk of looking like spam. Composition is key. Twitter utilizes #hashtags, which are an easy way to create keywords. Include hashtags if you want your tweet to be found more often by those who are looking for tweets pertaining to your subject areas.
Due to the nature of retweeting, link-building is pretty easy on this platform. Every time someone RTs your tweet, it creates another link to your site; this will translate to SEO in the long run.
How do you encourage more RTs? Create attractive, shareable content and remember to be social! It's the most organic way to generate interactions. Be active in discussions and engage in conversations with fans & potential customers. Don't be afraid to return the favor when someone interacts with your tweets! Reciprocate kindness; it's social media etiquette.
You'll also want to strive to build relationships with influencers. These are users that have a strong presence and following on Twitter. Interaction from them will result in better SEO value.
Finally, don't forget to optimize your profile bio with keywords and links. You can also create hashtags in your Twitter bio, so don't be afraid to use them, because the more social search engine optimization you make use of the higher rankings your site gets.
Google+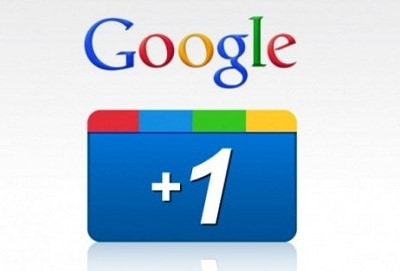 The value of G+ is pretty obvious and is a must-have in terms of social SEO. The social medium is fully backed by Google, which means that the world's biggest search engine is giving clout to the platform. Couple this with the fact that G+ is "the fastest growing social media thingy ever," and you have some serious SEO potential.
Off the bat, it seems that Google is quick to index G+ content (almost immediately by some accounts). You'll need to utilize this platform to stay ahead of the competition.
G+ allows you to create profile links. You can embed followed links directly into your bio page. Make sure to front-load keywords in your "About" section so that the crawlers have an easier time with it. In addition, you should optimize your G+ profile for search result aesthetics; add an author tag and a good photo of yourself!
The search rankings for "Social Media Highlights 2012" appear as pictured above. While my article (#5) is not the first in the search rankings, it is still more visually appealing than most of the top rankings. This is the unique author tag, which you can link to your G+ profile, and will display your photo as well as your G+ circles stats. Having your authorship visible in search results just might give your audience the little extra push to choose your link over the other top results.
Now that you have a good-looking page that people are likely to click on, it's time to get social! Create cool content that is accessible for your fans. Use keywords, hashtags and rich media to spice things up. A photo almost always gets more engagement than any other type of post.
The first sentence of the post will become your title tag. The title tag is the first line (the blue hyperlink) that is displayed in search rankings. For example, "Social Media Highlights of 2012 – The Social Firm" is the title tag of my article in the image above. These title tags strongly affect your search rankings so be sure to front-load keywords in your post. Include your link in the post so that your website can benefit too. Encourage interactions, shares and direct linking from people. The more activity that there is on your posts (influencers are worth more in this department), the more SEO value your links will receive.
With the +1 feature, the amount of "fans" that you have on this social media platform actually helps improve your search rankings. With every +1 your page gets, Google will give slightly more search value to your profile and post links. When you're in the market for a social media platform that contributes directly to search rankings, it doesn't get better than Google+.
Pinterest

Every single object pinned to Pinterest has potential for multiple links – within the redirection URL as well as the 500 character body count.
With the sheer volume of content on the platform, there is a ton of potential SEO value. While the propensity to focus strictly on quantity is there, please don't forget about quality. Because there is so much content on the platform, your pin could easily be lost amidst a sea of clutter. You can distinguish yourself from the masses by pinning awesome material that people will want to re-pin. Be sure that the text quality is up to snuff as well; include a relevant description of your pin, hashtag keywords (try including trending buzzwords for extra effect) and include a link to your website. Follow this up by including your link in the redirection URL. BAM! Double-stuffed SEO link value.
You can also include a description for each board that you create. Design these just like you would a pin – using keywords and links. Just one board with 10 pins could be loaded with 21 links or more. Imagine the possibilities! If people are re-pinning your content, they're adding even more SEO value to your links. Pinterest's SEO value can really stack up over time.
To kick it up an extra notch, link Pinterest to your other social media accounts. You can have your posts stream through all of your pages, thereby creating more links to the desired URL. It'll allow you to create some sort of social SEO momentum for lack of a better word.
Pinterest is a top 5 social media platform, so it has an inherently strong pagerank. The more active that you are on it, the better your SEO will be in general.
Good luck and remember to be social, not spammy!

Opinions expressed in the article are those of the guest author and not necessarily WebDesy.com.

---