This is a guest post by Swati Gole.
Most web designers make the mistake of overdoing it. You set out to create a superhero website and then you burden it with heavy capes and tons of different superpowers. The essence of creating a stunning killer website lies in its simplicity. Overdoing the design and functionality might work against it. If one superpower suffices, don't turn it into Batman, Spiderman, Wolverine, and Deadpool all in one.
BigWave – One Page Free Business WordPress Theme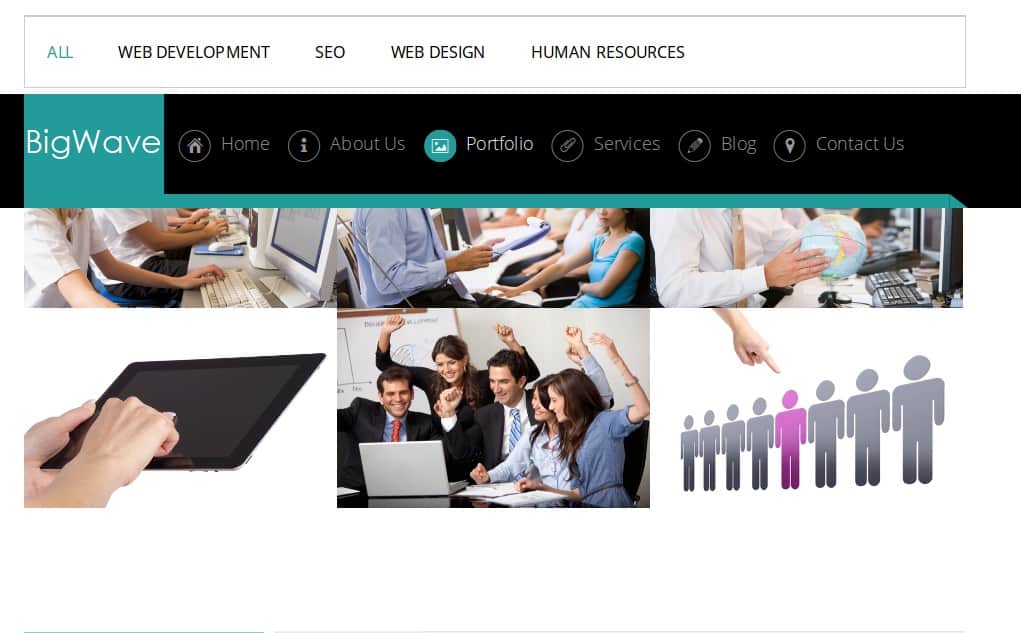 Businesses are springing up by the number these days, and considering how imperative having an online presence is even for brick and mortar businesses, you are bound to get a lot of work centered on this. Business websites aren't tricky to design but having a good responsive theme like BigWave makes it easier and quicker to belt out a stunning website replete with all the key features and functions, and one that looks good.
The theme comes with two slider and multiple portfolio category options, therefore being a good fit for businesses that display their products to entice customers. The one page theme also offers integrated business location on Google Maps option, which is important if you're directing customers from your website to a physical store.
Sentio – A Free Blog WordPress Theme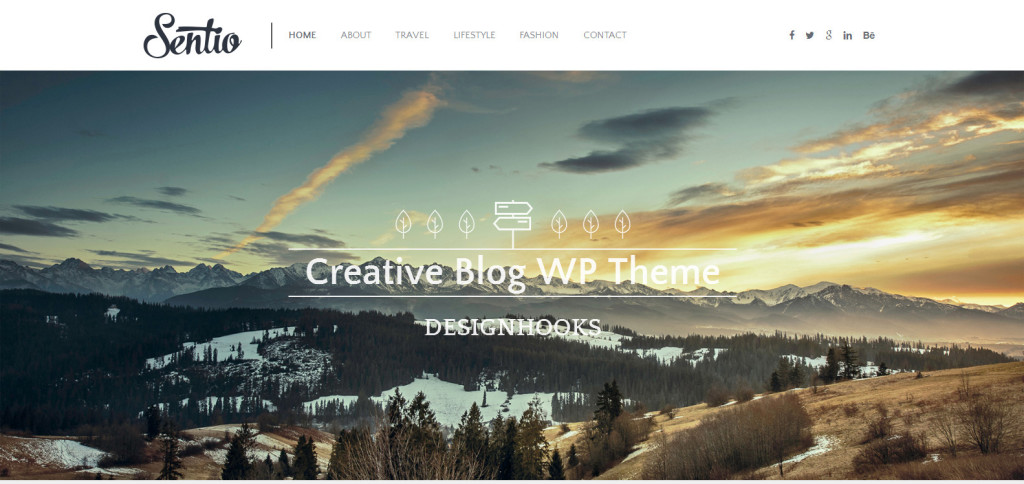 Content is the backbone of your website irrespective of the niche it caters to. From e-commerce to an educative website, you need to focus on content for both SEO and for acquiring and retaining traffic.
Websites that are content-laden – like blogs – should choose themes that bring their content to the limelight. Sentio is one such theme that's popular among designers who use it abundantly for blog and content-centric websites.
The responsive theme, which has a sleek sophisticated look to it doesn't take away the intended focus from your posts but adds on to it. You can also rework this for a portfolio website of a photographer or even use this for your own work.
A Free WordPress Theme from CyberChimps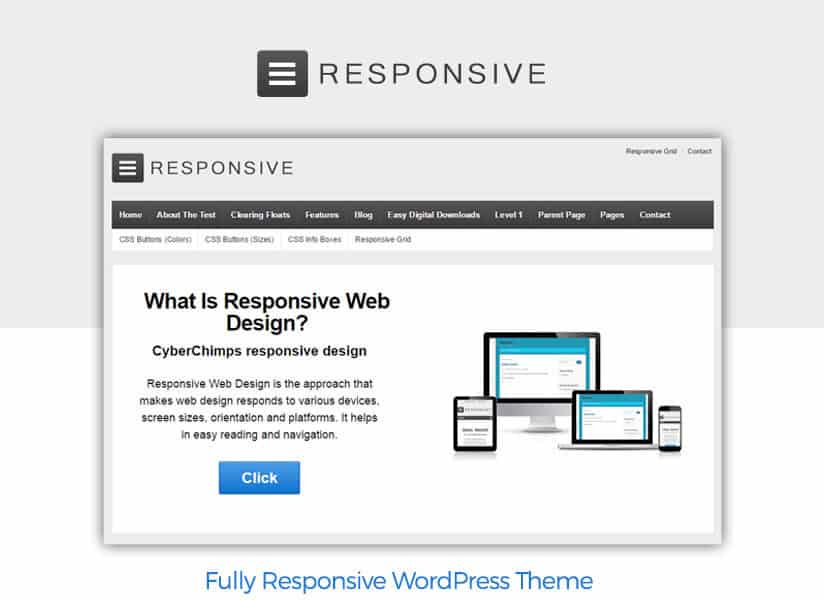 There's a reason why Responsive – a theme from CyberChimps – is so popular, it's power-packed with tons of features and has a great layout to it. The theme, which is essentially a premium theme available for free, has a superior responsive layout, and is retina-ready, SEO friendly, Multilingual ready, WooCommerce compatible and fully customizable among others.
With over 1.5 million downloads already, you cannot go wrong with this, and its minimal yet crisp style makes it a winner for most types of websites.
PhotoLab – A Free Responsive WordPress Theme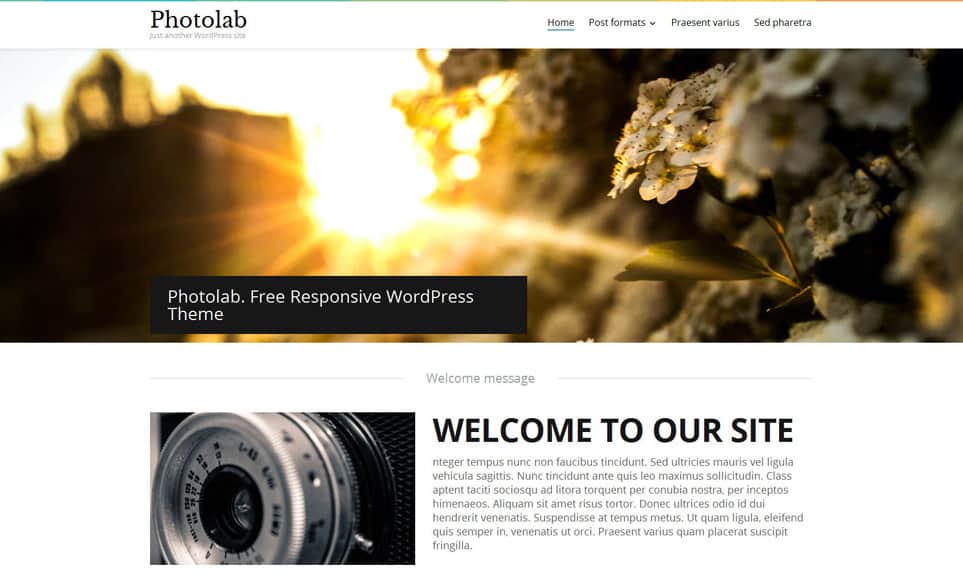 Another great option for a blog or a portfolio website is PhotoLab. The responsive theme comes with a header and slider section with Parallax scrolling to draw attention to your best work. Its biggest USP is the ease with which you can navigate through content.
Depending on the type of content you post – whether it is video updates, images or textual posts – you can color code them individually for specific visibility. Plus the tag cloud at the bottom and the fixed menu option further enhances navigation.All in all, you can be sure of increased visibility to your content, not just new ones but even older tagged ones.
Home Remodeling – A Free Responsive WordPress Theme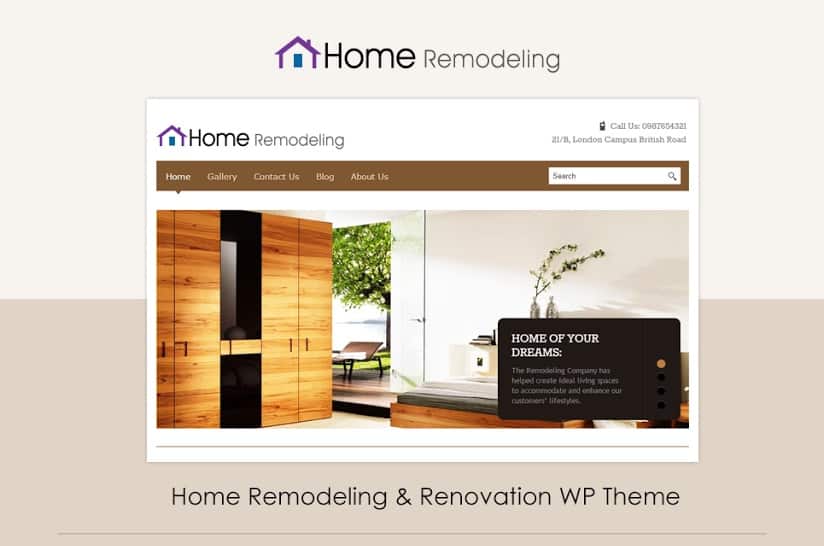 Niche-specific themes are really difficult to find, and the generic ones don't fit the bill in this case. The specific website theme we bring to you today is a great pick for a Home Remodeling business.
With a multitude of functions to offer as a fully responsive layout, slideshow, a blog page to show off past works, unlimited drop down menu options, and a built-in Ajax/PHP form, you can completely customize the default skin or choose from the 10 different skin options available.
Besides the home remodeling business, you can use this theme for home renovation, interior designing business and even real estate.
Passion Portfolio WordPress Theme
If you want to earn gigs through your online presence, especially if you're an artist, a photographer or a web designer then you have to have your portfolio in place. And its place is right on the home page where it gets the right attention and testifies for your skills and talent.
Although there are tons of other portfolio themes available, the Passion Portfolio comes with a unique sliding portfolio option, unlimited galleries, and slideshow options – all of which work wonders for getting good visibility to your work.
The design of the theme is pretty much minimal so as not to take the focus away from the portfolio.
Free WordPress Countdown Timer Plugin

Websites often undergo renovations or they might need to go off the radar to fix a bug. This could leave your readers confused when they chance upon a 404 page instead of a functioning website.
Don't lose out on them in this confusion, keep them updated and build the suspense with a countdown timer plugin that shows how much time is left till the website is back up and running.
A countdown timer plugin, like the one you get in this deal, is perfect for announcing a sale or even proclaiming the end of a discount, which will prompt your users to take action. Available in 6 skin options, the timer both counts down and up.
WordPress Newsletter Plugin – Lite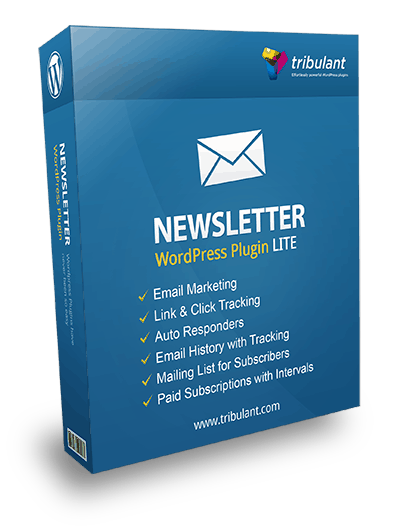 A plugin that underpromises and over-delivers, the Newsletter plugin lite takes care of both your newsletter and email marketing needs. Email marketing is an important part of your off-site SEO efforts, and newsletters work remarkably well in keeping your readers in the loop, and conditioning them to become brand loyalists.
But it's difficult, right from managing and categorizing subscribers to sending configured e-mails. But with this plugin you can do all that and more. It even comes with template options to help you craft a perfect newsletter to suit your needs.
You get your complete e-mail history, including autoresponders, the option to integrate multiple posts into emails and newsletter templates with this plugin.
WP-DaVinci Premium WordPress Theme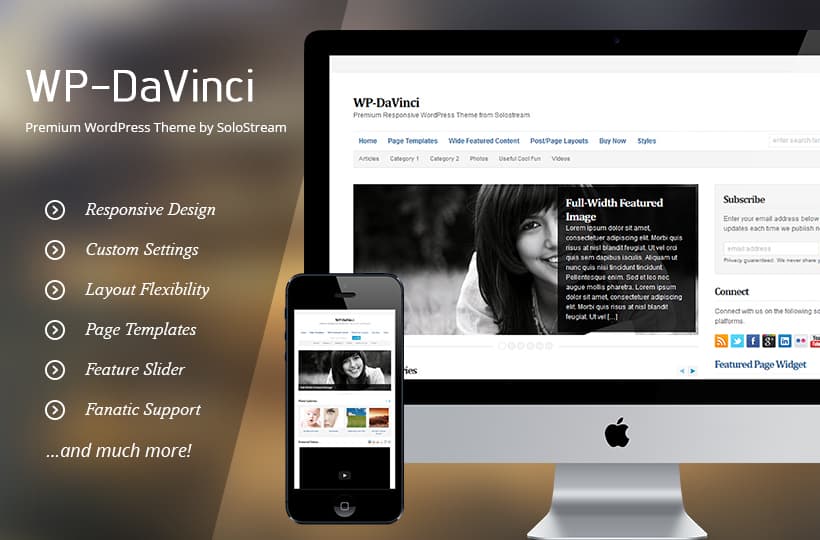 Whenever a premium theme is up for grabs for free, you should grab it with both hands. The DaVinci premium WordPress theme is as promising as the movie by the same name was. The responsive theme is customizable as per the needs of your project.
Plus it comes with multiple banner ad locations, post automatic thumbnails, multiple layout options, multiple home pages, post layouts, a built-in author page and a lot more. The theme also comes with an alternative home page template, should you want to work this for a business website.
SlideShow Gallery Plugin for WordPress
So many websites fail to make a mark because they cannot catch the reader's attention in the first 6 seconds. No one would browse around your site for your best pieces, you have to give it to them on a plate.
And one infallible way to do just that is through slideshows. Need to put your best blogs on display? Use a slideshow. Need to put your best products on display? Use a slideshow. Need to put your best portfolio work on display? Use a slideshow.
This slideshow gallery plugin is child's play to integrate and customize. Use this to grab your reader's attention and wow them with your work.
Cucina di Casa Responsive WordPress Template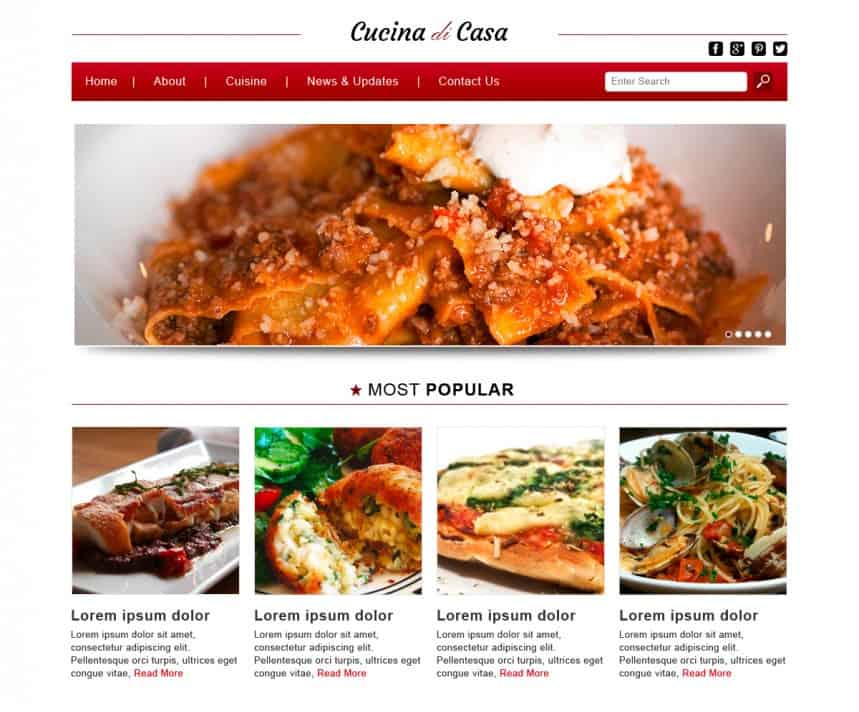 Jamie Oliver might be in hot water with his comments but the food mogul sure knows how to cook up a mean gastronomic affair. And following in his footsteps are tons of talented food bloggers and caterers, which lead to a good strength of food-based blogs and websites springing up too.
That means more work for you! The Cucina di Casa theme and a food-based website are like peanut butter and jelly. But it isn't all looks and no work. The theme promises a responsive slider, theme options, widgetized footer, social media account integration, Retina-ready display and compatibility with Yoast SEO, W3 Cache, Google Analytics and Google Authorship. Plus you also get an Ajax real-time validation for contacts.
The theme comes with 7 built-in color schemes plus one that you can customize completely as per your vision of the website.
Liked our curated list? Let us know in the comments below. Also, do you have any tips to offer to new designers struggling to make a mark?