This post offers you a hand-picked collection of WordPress themes for trucking companies. The design that you use for your website should be of the same top-notch quality as your business. Whether you're a webmaster or a business owner who would like to advertise logistics services, car rent or truck driving jobs, your website design is a good thing to start with.
Professional designers have already spent their time on creating tons of good-looking and really attractive WordPress themes for trucking companies. What we recommend to do is to choose the best option among many others and work on it. Just like customers looking for a good carrier and employees looking for truck driving jobs, you can find an amiable theme below and start the website of your dream.
You will get people to learn more about your trucking services using this amazing flatbed jobs design for WordPress. The up-to-date design with the latest set of content drag-and-drop builder features will make your theme customization as simple as possible. The built-in intuitive content editor for layout allows copying and creating page elements fast and easily.
Update your site layout with an improved and user-friendly live customizer available right after the theme setup. Let the world learn more about your flatbed services with this eye-catching WordPress skin! The design also includes free support and detailed builder documentation in the package. You don't need to learn coding, everything has already been taken care and updated for you!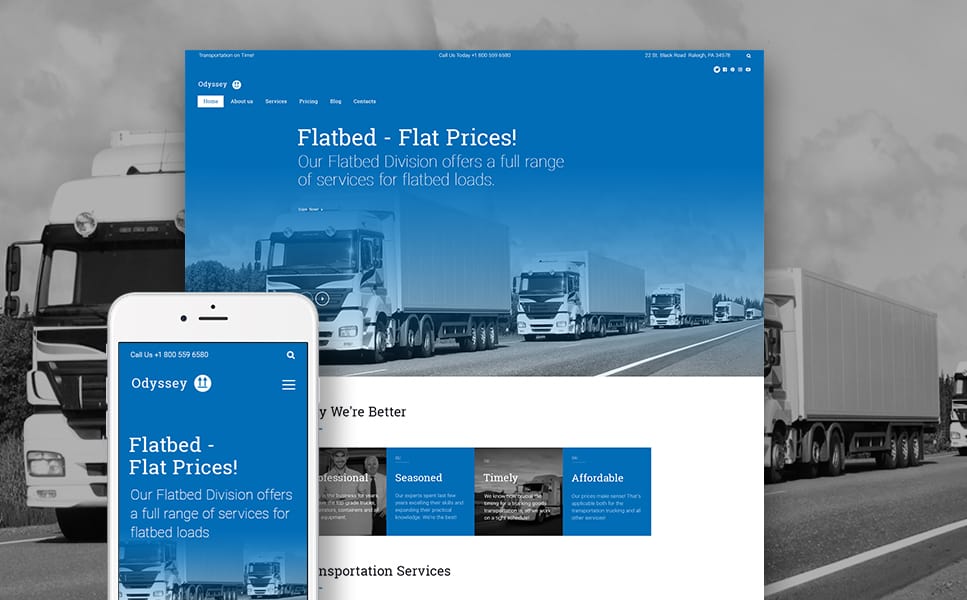 Are you looking for vivid color schemes and an easy page structure? Here goes the WordPress Logistics theme. Responsive design, an integrated theme framework and a set of customization tools speaks for themselves. The skin is already responsive which makes your site accessible from any device out there. Whether you need to tell the world about cargo services or jobs offered at your company, the theme will help you  do just that.
The skin's flexible design offers numerous shortcodes which are well-documented and explained, intuitive options and opportunities to update all the layout options in a child theme. The built-in gallery and slider make your site look interactive and informative. As a matter of fact, it's sort of a standard in WordPress themes for trucking companies.
Do you need a truck or transportation services design from professionals? Here it goes: the skin is specifically created for trucking and logistics professionals. The theme was designed with a trucking business in mind. Multiple maps, addresses, a modern slider and a set of specific business icons will show your site visitors all the information they may need.
What is no less important, is that the skin includes the demo content already: you can add it all at once or partially. In case you have questions: documentation, video guidelines and friendly support are provided in one package. Now you can take all the advantages of a page builder and get your trucking site up and running before you know it. As you can see for yourself, it's pretty easy to use WordPress themes for trucking companies.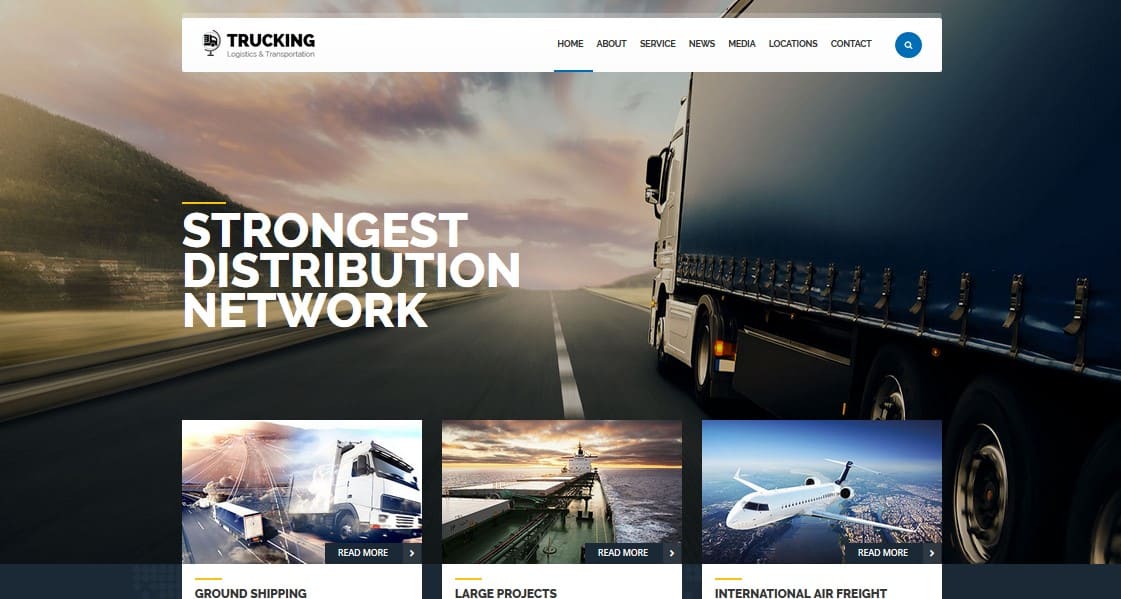 In case you appreciate laconic design and wouldn't like to see a page overloaded with content, we're glad to offer you the Fast Truck WordPress theme for delivery services. The theme is really easy to install and manage: the built-in shortcodes, editor and framework will make your page building process really faster. You will get a wonderful opportunity to advertise your trucking services or truck driving jobs with the visual composer and revolution slider included.
In case your company goes international, you'll be happy to get to know that the theme is WPML ready. The transportation skin also includes both the wide and boxed layouts you can choose from. More than that, it's retina and responsive ready. It has become a good habit in the world of design to provide full documentation and support and – luckily – this fancy theme is not an exception.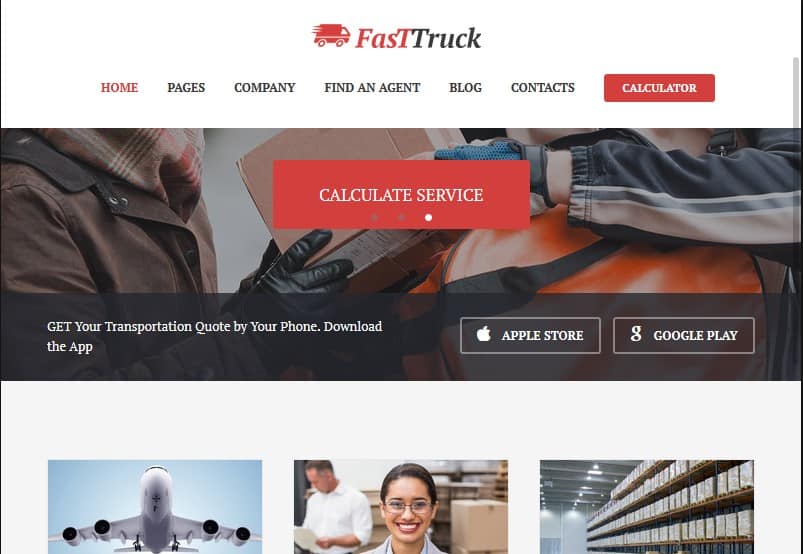 Whether your business offers truck driving job, car rentals or maintains logistics we've got the fantastic Autostar multi-functional WordPress theme for you. The package is equipped with six design variations and makes it easy to use for multiple purposes. You can rest assured that you'll be able to use it to promote your cargo, car rental or warehouse services.
This WordPress theme for trucking companies really fulfils the web master dreams: a customizable header layout, the revolution slider and visual composer make editing so much better. You will most definitely enjoy what the theme comes bundled with: easy color editing, a set of free fonts and a fully responsive layout. If you are in international logistics or outsourcing, you'll be happy to learn that the Autostar skin is delivered as RTL and WPML ready.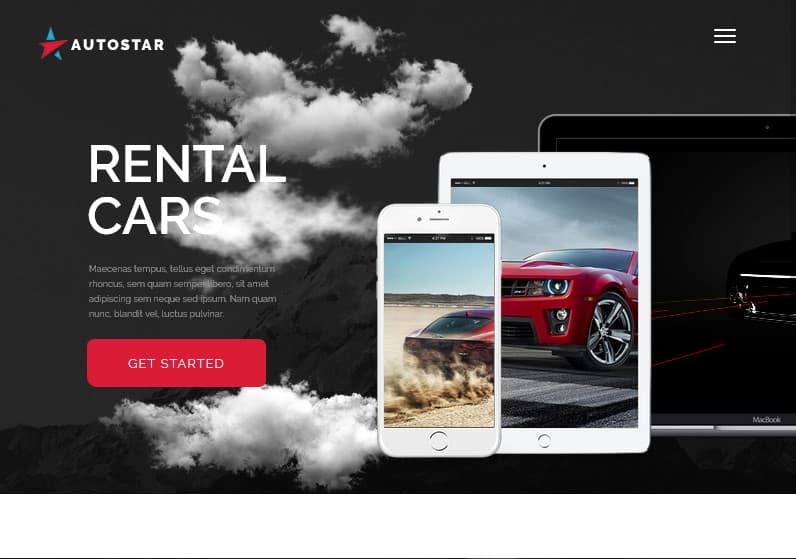 The CargoPress Logistics theme speaks for itself. Logistics and transportation require to be fast and on time these days and CargoPress meets all modern requirements. The SEO optimized and lightweight theme will let your business run quickly and smoothly. The skin has got a visual composer and real-time customizer implemented. A set of sidebars and widgets, compatibility with modern plugins and reliable coding make the theme intuitive and pleasant to work with.
A set of main pages and an integrated shop makes advertising logistics services so much easier in this particular theme. In case it wasn't enough, the theme is responsive and retina ready and what is the most astonishing: it has been translated into 9 languages by now. You're welcome to join the community of customers who are satisfied with the amazing cargo WordPress theme.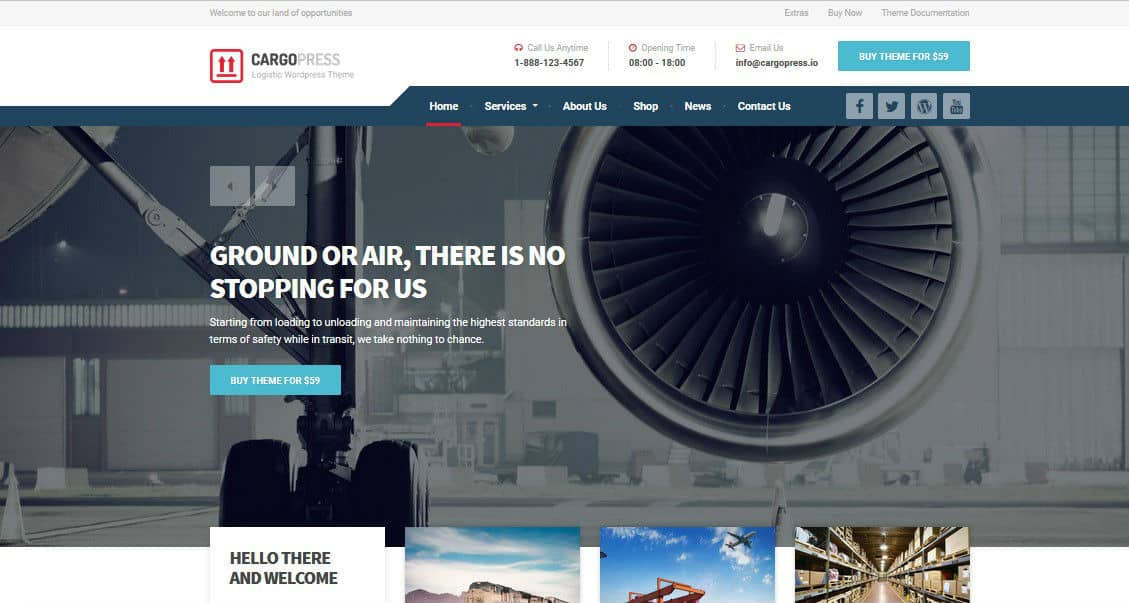 If you've become an ace in transport and logistics and you think that the web page you own should become your proof of success, here goes the Acerill WordPress theme for Transport and Logistics. The responsive and retina-ready theme with a clean and wide design offers customers plenty of customization tools. It will help to represent your info about cargo services using a content builder and editable sidebars.
The Acerill skin includes all the modern posts types, visual shortcodes and a backend color picker, which are a must-have in WordPress themes for trucking companies. What else would you like in a theme? It's delivered ready for translation and newsletter setup. Extensive documentation and friendly support are delivered with the theme too.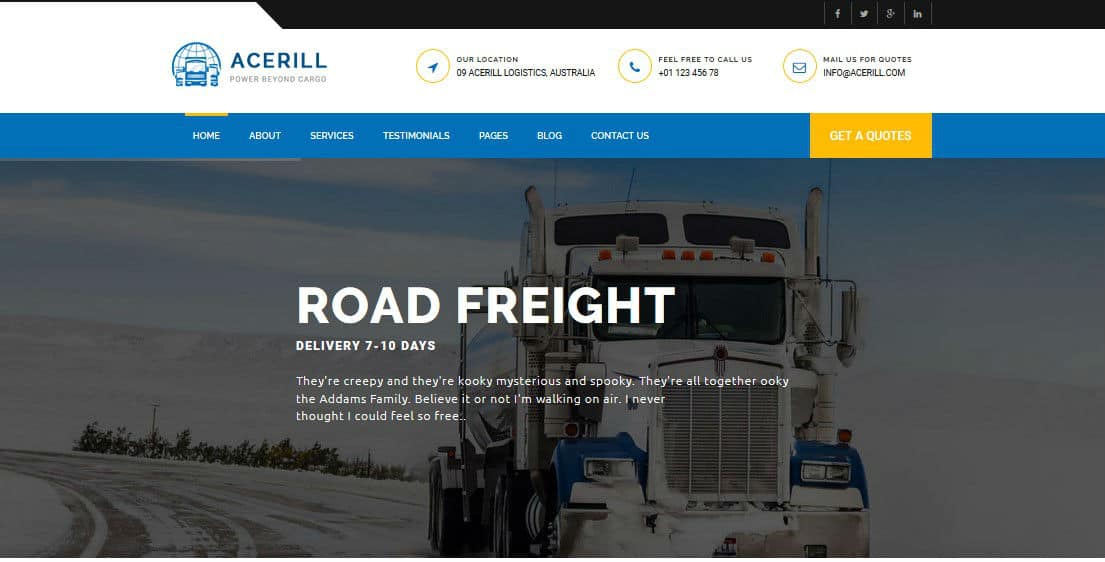 Transportation has become really fast these days, logistics requires high responsibility and cargo should be delivered on time. The choice of the Transport, Logistics & Warehouse WordPress theme will make your partners confident that your business meet their expectations. Your customers will be really happy to have you as a service provider and your skin will make them aware of that.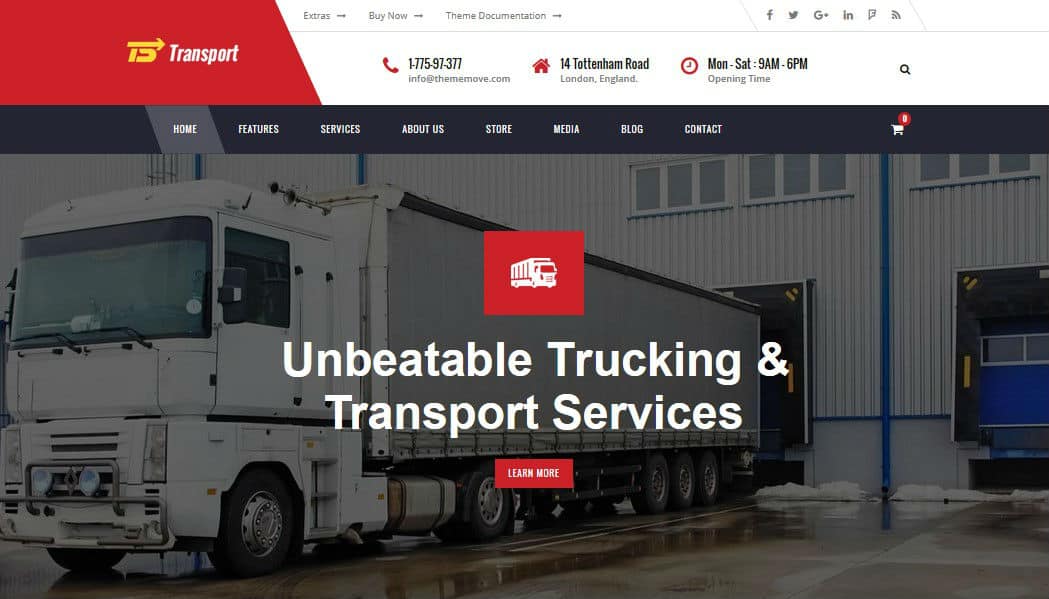 Five home page layout variations and four modern plugins will make your site creation such a lovely procedure. The theme is enriched with Revolution Slider, Visual Composer, Grid and a color picker. We really hope that you will do some great job with this Transport WordPress theme or other WordPress Themes for trucking companies
---
Bottom Line
As you can see above, the world of design is bright and attractive when it comes to WordPress themes for trucking companies. On the Internet like in any other walk of life, users and potential customers judge you by appearance and later by great experience they get with you. It's extremely important to make a positive impression at first sight with your state-of-the-art transportation services design. What is your take on that in regards to WordPress Themes for trucking companies?