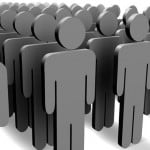 This is a guest post by Craig Marshall.
The post outlines the old-school SEO methods that don't work any more. Just so that you know what not to do any more if you are still doing that. There are a bunch of useless methods that are just killing your time and give nothing (or almost nothing) in return. That done, the author also gives 3 ways of getting way more traffic that work nowadays, such as fixing titles on your site, creating regular and high-quality content, and building links with quality in mind.
Looking for more traffic to your website?
Well, you're certainly not the only one, as it seems to be the eternal problem of all website owners. And there's a lot of information, and misinformation, out there about the subject, including:
Hilariously out of date tactics


For example:

Fill your site with keywords you want to rank for, and then make them the same color as the background so it can't be seen by visitors, but can be seen by Google

That may have worked in 1995, but times have changed…

Labor intensive tactics that bring limited results

For example:

Some people vouch by spending hours a day posting on forums, so that over time you'd be considered an expert and traffic will come to you.

Now, that may be true to a certain extent, but that process can take months, can mean you need to write hundreds if not thousands of words on the forum every day (which is writing probably better spent on your blog and guest posting), and results certainly aren't guaranteed.

Being visible and somewhat active on relevant forums definitely doesn't hurt, but if you measure it as a marketing tactic, results for time spent are likely to be very low. Maybe consider instead advertising on that forum, so you can spend your working hours with more productive work.

Thinly veiled attempts at selling you something

Seen this one recently:

"I didn't get any website traffic until I used this amazing software — only $27!"

Actually, I'm not even thinking of any particular piece of software, there's so many that seem to be sold the same way that they're all largely interchangeable.

Anything promising you the Moon this way is likely either not going to work, work in very limited circumstances, or work for a short amount of time.

Let's instead go through some tactics that actually do work, and may in fact be rather boring because they're not using the latest and greatest (and generally unproven) tactic, but can be applied to any kind of website, and with a little dedication can produce remarkable results:

Step 1 — Fix Your Titles

What do I mean by that? Well, there's a small change you can make to your site, that can help make a big difference. And if you're not sure how to make this change, you can inexpensively find someone who does on sites like eLance and oDesk, or even just local to you.

And this is something many website owners don't even think about or may not even be aware of, but this simple change can make the difference between a front page listing in Google, and your website appearing at number 50.

The title (what appears between the <title></title> tags) of each page on your site should be relevant to the subject matter, but should also be enticing (sound interesting so people want to visit the page), and should also include the most likely words people will use when searching for what you offer. And, you need to achieve all that in 70 characters or less.

Here's a quick example of a bad title:

"Acme Inc — Based in Washington DC"

Not helpful, unless people are actually searching for your company name. Instead, let's say you sell computers and accessories, and want to reflect that fact:

"Discount PCs, Laptops, iPads, Printers & More | Acme Inc. in Washington DC"

Slightly over 70 characters so that would need to be fixed, but it gives you an idea. Then on the laptops page of your site, the title would be more specific to the content of that page, as you certainly don't want to use the same title on every page.

This simple change can help Google understand the relevancy of your site much better so you appear higher up in the search results, and also means more people click through to your website.

By the way, you can use the Google Snippet Optimization Tool to see how exactly your snippets will look in SERPS.

Step 2 — More Content + Regular Content

More relevant information on every page of your site is beneficial for getting more search engine traffic since it helps give more context to the search engines, but is also helpful for your visitors, as they will be more inclined to spend more time on your site, making it more likely they'll get in touch and/or buy from you.

A page describing one of your services with 200 words, is likely to perform worse (from both a search engine and visitor stand point) compared to a 2,000 word page that's in depth, relevant yet still interesting.

There is the old saying "The more you tell, the more you sell", but you certainly don't want to bore your visitors either.

And when it comes to adding regular content, one of the easiest ways to achieve this is with a blog. These are easy to add to your site, and then the trick becomes what to write about, and also – how to find the time?

Well, it's strongly suggested you make blog posts long. 1,000+ words each, for the same reasons as detailed above.

And if at all possible, blogging daily is a big plus, as it casts a much wider net in the search engines (more pages generally means more search engine traffic) meaning you get more visitors, plus it helps encourage repeat visitors, plus every new blog post makes it more likely that page will get linked to and socially shared by others.

For ideas, look at what your competitors are writing about, see what the hot topics are in your market, visit relevant forums, see what the latest news is in your market, see what's being talked about on forums, keep a track of the 'evergreen' topics in your market…etc.

Step 3 — Strong Links Mean More Traffic

Every link pointing to your site can drive direct visitors (people who click through) and can also help you in the search engines, as in a very broad way Google considers each link to your site a 'vote' that your site is worthwhile.

That said, low quality links can actively harm your site, so the focus should really be on high quality links. A couple of quick examples:

A guest post that links to you, published on a high value site
A link from a news site (difficult to get, but if there's something newsworthy about your site or business it can be achieved – that's where press releases and publicity outreach can come in)

Strong links drive traffic and help push your site up the search results. This process is not an easy one either and can take a lot of time, but making the commitment to do this, even daily, will help get your site ahead of your competitors, and can have a dramatic long term effect on your site's traffic levels, and the profitability of your business.

---

Conclusion

Truth is, you can be doing some SEO things that are not working any more (forum posting and other iffy SEO tactics). Meanwhile, there're also things that you can easily improve and it'll boost your rankings (such as fixing title tags). The other methods – for example, regular content and quality backlinks – can take up lots of your time or money, but they are worth it because they are future proof.