The other day I had a chance to try out the Shopify platform that I heard a lot of but never had the opportunity to get my hands dirty and see what the fuss is all about. Shopify.com is an awesome (now I can say that) tool for those of you guys who wants to start selling stuff online, but at the same time you're not really excited by the necessity of dealing with hosting options, FTP uploadings and all that jazz. Long story short, you can set up your online store within seconds. Being an SEO, I was mostly interested to find out how they treated SEO needs that their users will definitely want to satisfy. Here's what I found out.
Update: JSON-LD for SEO
Setting it Up
Before I dive into the SEO features of Shopify.com, I'd like to point out once again that it's really easy to launch your online store without any coding skills or what not. If you're able to read and click, you're good to go. What's more, they even walk you through the process of making everything up and running in your brand new store. What I'm trying to say here is that you won't need to call your tech-savvy friend to coach you through using Shopify.com because it's a total no-brainer. So, I'm sure that they are practicing the KISS principle. Keep it Simple Stupid.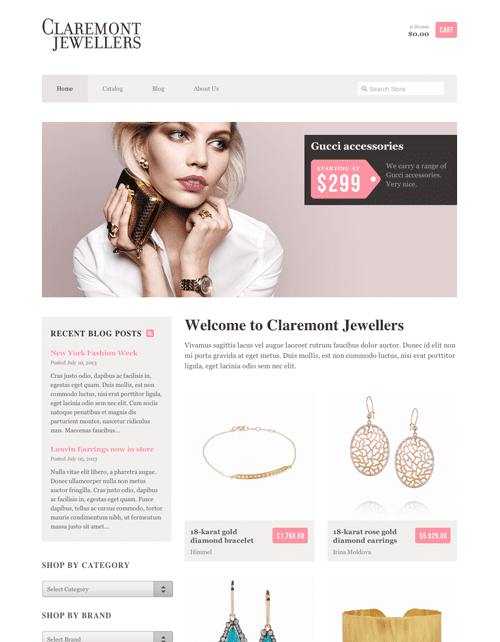 Products
While adding your product, you have the option to specify your product's meta title (page title), meta description (page description) and fine tune the URL of your product page. The same options are available for regular pages (not product ones). It goes without saying that it's not everything that you may want in terms of on-page search engine optimization, but it's surely enough to make your product pages visible in Google so that people can find them and buy from your online store.
You can add, edit, bulk import and even migrate your products from other platforms. The last feature is a bad-ass one because if you already have a store, you may be hesitating to take the plunge to move to another solution, but they made it so simple that you don't need to give it a second thought. Just do it and be happy.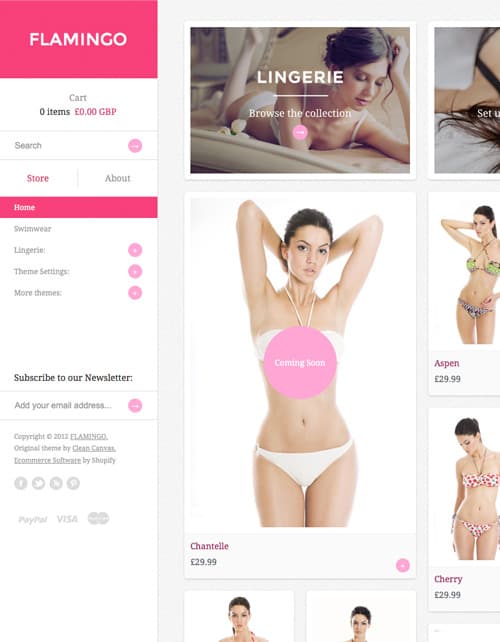 Design
Same idea here. You can just add a new theme from the Theme Store and modify it to meet your needs. They offer both free and paid themes. To make your life even easier, you can filter their themes by industry, features, popularity and the list goes on and on.

A few AMAZING bonuses to sky-rocket your brand new online store. Shopify partnered with Google AdWords so that you get $100 on your account once you launch your Shopify store. Also, you'll get $50 credit for Facebook advertising.

Domain
You can use either their free domain in the login.myshopify.com format or just buy your own in case you want to look really professional. Though exact match domains are not that crucial for SEO in our day and age, you still may want to use your main keyword in your domain name. Regardless of which way you go with your domain, you'll be able to use your keyword. Just be sure to use your target keyword as your Shopify.com login name because that's exactly what's gonna go in the first part of your free Shopify.com domain name. If your login is johndoe, your Shopify domain name will be johndoe.myshopify.com. In case you decide to buy your own domain name, you can just choose a domain name to your liking.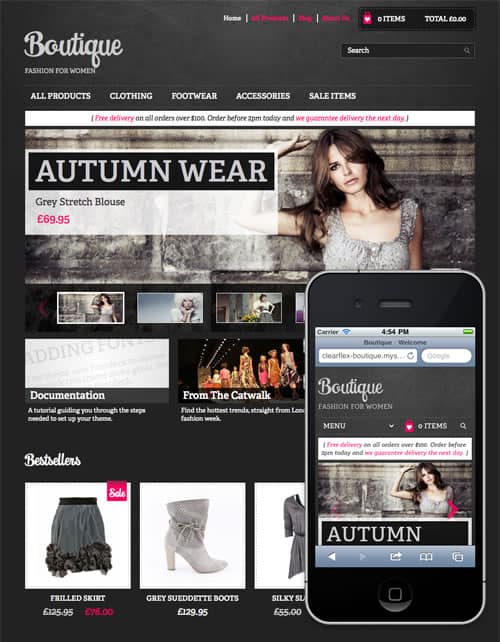 Blog
What really kicks ass is that a Shopify store comes with a blog feature built-in. That's really awesome because the current Google algorithm likes freshness. You may say that you get a blog with WordPress as well. You're totally right there, but there's a catch in the case with WordPress. It's just that. A blog. Whereas a Shopify site is both a blog and a full-fledged online store that allows you to make money. So, creating a Shopify site is by a long shot smarter investment. Plus it costs you next to nothing. Think about all the income that you'll be able to generate with your store that you can get off the ground before you know it.
As far as blog posts are concerned, there's a little issue with how they treat SEO. Thing is, you can't tweak your meta title as you see fit. It'll be exactly as your blog title. It's usually not a biggie, but having that option wouldn't hurt anybody either. Plus you can install an additional Shopify app that fixes that issues like a charm.
Meta Description
Once you've created your Shopify account, be sure to go to Configuration -> Settings and specify your Store description because it's gonna be used as snippet description (meta description) in search engines. That means it's the first thing that a potential customer reads about your store when he or she finds your site in Google.
XML Sitemap
Your Shopify store will automatically create an xml sitemap and update search engiens about your new products and blogs posts. Doing so ensures that the most up to date info is available to our prospects.
Built-in Ecormerce Analytics
You can use the out-of-the-box analytics feature that comes with your Shopify store. You'll be able able to easily use it to get to know how customers found your store (what site they came from), what search terms they used to find your site. In case you need something more robust and feature-rich. They got you cevered too.
Google Analytics
Since keeping track of what is happening on your site is a vital part of any professional online business, you need to connect your Google Analytics account to your Shopify store. Guess what?! The Shopify guys took care of that as well. The only thing that you need to do is to grab your code from your Google Analytics account and just paste it in the Google Analytics block which is located in the Store settings -> General section. As simple as that.
Built-in Redirect
That's something that should really surprise you in the good sense of the word. Coming from a tech support background, I've never seen such a feauture that is pre-installed. In other words, folks at Shopify added a feature that others just don't bother doing. Now, what you need it for. From time to time, you need to rename or delete pages on your store. The problem is that the links that point to your renamed or deleted pages will become broken ones. That's a big NO-NO for both SEO and usability. First, you'll just miss out on the Google juice that the in-bound links are trying to give you. Second, users will land on broken pages and that's gonna be their first impression about your store and its reliability.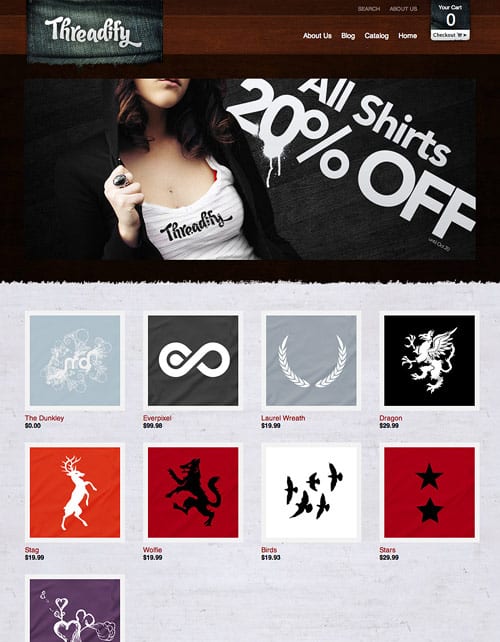 Developer Compatible
In case you're a developer, you still have access to source files and you can modify them if a need emerges. You'll really dig that fact that you can edit code right in the Shopify interface (pretty stylish, by the way). You won't even need a 3rd party editor for tweaking your Shopify store to meet your needs. In case you don't feel like messing around with any code (you're not a developer, right?), chances are they already have a ready-made app that does exactly what you want it to.
---
SEO Apps
You can install all sorts of Shopify apps from the App Store. It allows you to DRASTICALLY improve your site's features. Sure thing, they have a few neat SEO apps as well. They either compliment or extend the default Shopify functionality in terms of SEO. Some of them are free and some are not, but the benefit of using a proper SEO app makes all the difference between a profitable online store and the one that is about to go belly up.
You need to seriosly consider using the following SEO apps for your Shpify store because they help to perfectly optimize your online business for search engines. By the way, most of the apps have explainer videos which quickly and efficiently explain what a specific app is actually all about.
Simple SEO
This app adds more options for adding your product SEO data so that other than being able to specify just your meta title, meta decrption and URL, you can also define your keywords (not that crucial though) and author name.That's where you can make use of the brand new Google Authorship feature. Once you specify your Google+ profile name, your snippet will dispaly a small thumbnail with your face near your snippet in search engine results pages. Plus you can see a live preview of how your snippet is gonna look when it goes live. Click to download the app
Plug in SEO
This little and free app allows you to check your on-page SEO issues and see how crucial they are. The Plug in SEO checks your site for web server issues, images, filenames, heading, page title, internal link issues, meta descriptions, submheadings and speed. Click to download the app
Your Google SEO Rankings
This app keeps track of the keywords that you want your online store to rank high for. It gives you a detailed break-down of how your site performs over time. With this app, you don't need to buy any expensive 3rd party software to do the same job. You may have noticed one little issue with the app. Though it shows your rankings, it does not show which exactly page is ranked. Hopefully, it'll be fixed down the road. Click to download the app
SEO Meta Manager
This app also allows to define your meta title, meta description, and keywords. Plus it shows the amount of characters that you can use for your data so that you don't enter too long texts. Adding a preview option would make it by a long shot neater because you'd be able to preview how it's gonna look like in real life. Click to download the app
Metarific
The Metarific app does pretty much the same thing as the once I just mentioned above, BUT you can also see current Google results for the keywords you specify with the help of the plugin. With that sort of info, you'll be able to tweak your product's meta title and description the way that visually sets your listing apart. Click to download the app
Power Tools – Smart Delete
It does a few sweet things, but I'd like to point out just the one that is crucial in terms of SEO. Thing is, you can use the app to automatically set redirects to pages that you deleted. Thus, you won't be losing any SEO juice (a.k.a Google juice) and your customers won't get confused and frustrated by 404 error messages. Click to download the app
Meta Tags Editor
It's the last plugin that you need to consider using with your Shopify store for boosting your search engine rankings. You're gonna love the fact that it allows you to AUTOMATICALLY generate meta tags for your products. What's more, if you decide to edit your content down the road, it'll re-generate meta tags based on your updated content. That said, I'd still be careful with anything SEO-related that is automatically generated. Click to download the app
---
Mixed Feelings about Mobile Shopify
Unfortunately, the guys at Shopify.com did not take the time to create a reliable Android app so that you can manage your store on the go, but if it's not something that you'd need to do, you can pretty much ignore this issue. With that said, you're a happy camper if you got an iPhone because their iPhone app is a really well-designed piece of art. Click for more info
---
Conclusion
All in all, it's a really decent solution for people who just want to start selling their products or services in no time. You get an up-and-running site with a state of the art design, which implies that the products that you offer on your store are of the same top-notch quality. If you're ready to start your online business right this moment, click here to get the ball rolling.
I betcha have some SEO app ideas for Shopfiy.com. What Shopify SEO features would you like to add to the existing ones if you had a chance to?