Email is one of the most powerful marketing tools at your disposal and WordPress email marketing is crucial for the same reason. That holds true whether you're running a blog, are a small business owner or an entrepreneur looking to build an audience.
Opt-in email marketing allows you to directly connect with consumers who want to see your content, without the visibility issues of Facebook and other social media sites. More importantly for small websites, email marketing can be integrated directly with WordPress, so you can manage your email newsletter using a plugin, without putting your time into yet another platform.
Why is Email Marketing Important?
In one study by Gigaom and Extole, 86% of a group of 300 digital marketing experts listed email as their most effective tactic, and that alone is worth paying attention to. Email is also larger than any social media site.
Data firms like Salesforce show that 91% of consumers check their email daily, while Merkle showed that 74% of respondents actually prefer to communicate with their brands through email. Plus, with 64% of online shoppers claiming to have made a purchase because of an email, not only can you reach more people with a newsletter, you can get more results.
Email marketing allows you to reach your consumers anywhere they are, without relying on a third party platform except for the email provider. Email is the one platform where you have the most power to say and do what you want, and where you own all of your content, which makes it especially useful for communities, bloggers, and small businesses.
If you're not quite sold on email marketing yet, you should be now by reading some of the benefits listed down below.
Return on Investment
VentureBeat claims that email marketing can offer $38 in return on investment for every $1 investment. While this won't happen without very strong marketing skills and tools, it is possible.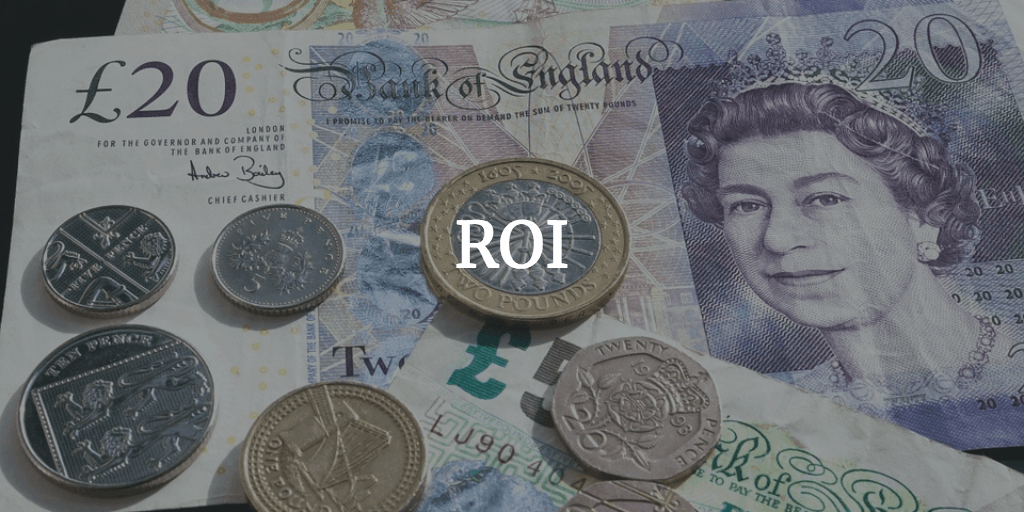 Integrated
Integrated marketing, or marketing that reaches multiple platforms, is important, especially for small businesses with a limited reach and budget. Email is fully integrated and works on multiple devices, in apps, and in browsers. In fact, 52% of internet users already open emails on their phones.
Consumers Want Information
Your readers won't opt-in for a newsletter unless they want something. 28% of consumers subscribe to email newsletters for information about the brand.
Cost Effective
For small businesses and bloggers, where marketing budgets are tight, email is not only one of the best forms of online lead acquisition, it's also one of the most affordable.
Now, let's take a look at some of the best WordPress email marketing plugins that will get the job done for you.
WordPress Email Marketing Plugins
WordPress email marketing plugins make it easy to get started with your newsletter and subscribers list without ever leaving your primary site. The following include 10 of the best WordPress email marketing plugins.
In some cases, you may be better off with two or more plugins to provide all of the features you need.

You can go to the next level of your email marketing with the plugin. The comprehensive MAILCHIMP WD plugin neatly integrates MailChimp with your WordPress-based site. You'll be able to easily create multiple opt-in and opt-out forms. It goes without saying  that the plugin permits to also effortlessly manage and grow your mailing lists.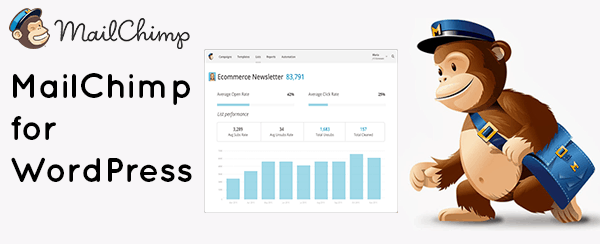 MailChimp is one of the most popular newsletter services available. It is primarily designed to allow you to build your email marketing list for MailChimp.
The plugin integrates with most popular WordPress forms and comment plugins to make it easy for you to offer opt-in forms and to build your email list from anywhere on your blog. You can also use it to view and manage subscribers and track your emails. The most important feature for most users is the ability to create auto-send emails for new blog posts, and autoresponders for sign up forms.
MailChimp also offers powerful email marketing tips and tools, and you can use their service from the plugin or from their website.
SumoMe is a free WordPress email marketing plugin designed to help you build your email marketing list. The plugin makes it easy to incorporate opt-in forms, email signups, pop-ups, and mobile friendly sign-up forms for visitors, share content from the site, and share social content. It also offers one-click integration with popular email services.
List Builder Pro starts at $20 per month and offers additional analytics and email marketing tools. It also offers one-click integration with popular email services. List Builder Pro starts at $20 per month and offers additional analytics and email marketing tools.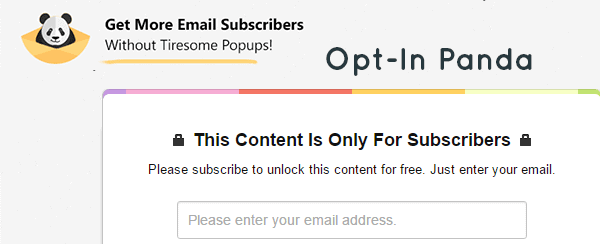 Opt-In Panda is a simple plugin designed to help you build your email list. It allows you to get premium content such as eBooks, downloadables, whitepapers, and other valuable content so that readers have to subscribe to your email newsletter to access it. The plugin costs $22 and you can upgrade to a social media version for an additional $24.
However, Opt-In Panda only has the one main feature, and there are other plugins like UserPro that offer that plus additional.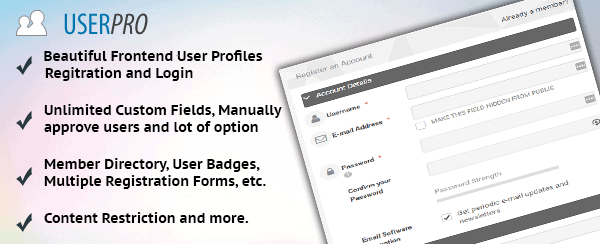 UserPro allows you to create paid and private content to encourage subscriptions, and to integrate your email newsletter directly into WordPress. While UserPro does not have its own writing solution, it does integrate into top email marketing services including MailChimp.
It offers a number of features only available as premium services from other plugins. For example, UserPro allows you to create autoresponder emails, replace the default WordPress emails with your own, and integrate with social media. In addition, UserPro allows you to create full user profiles for users, create member profiles and directories, and much more.
The plugin costs $34.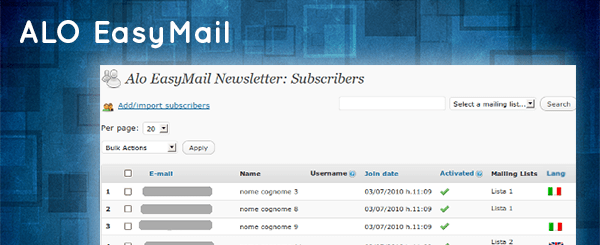 ALO EasyMail integrates directly with the WordPress GUI and API so that you can write and create your emails right in WordPress. The plugin also includes a subscription form, email themes, bounce management (subscribers who provide the wrong email are automatically removed from the list), placeholders for tags, and much more.
While ALO EasyMail is completely free, it doesn't have email marketing tools such as email analytics, click through tracking, or open rate tracking, which limits its usefulness for the long term.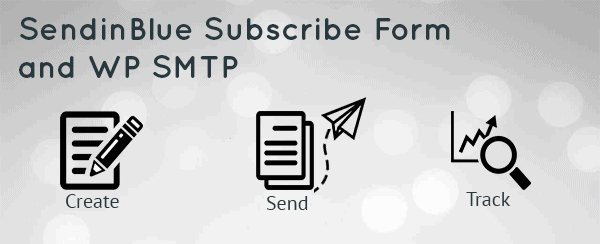 SendInBlue Subscribe Form and WP SMTP is a WordPress email marketing plugin featuring subscription forms, contact lists, autoresponder emails, and analytics on deliverability and performance, opens, clicks, bounce reports, etc. While the plugin is designed to be used with SendinBlue, you can use it to send emails directly from WordPress, after connecting it to a SendinBlue account. The plugin is free for 60 days; after the trial expires, it costs $39.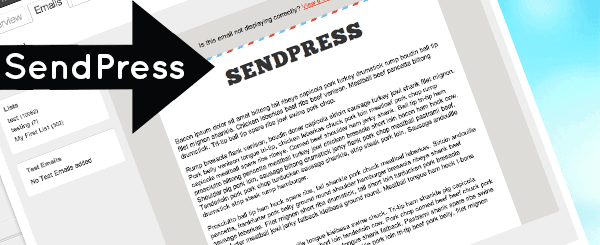 SendPress Newsletters allows you to create and send email newsletters using the same format, font, and style as your blog. The WordPress plugin is ideal for users who want to primarily connect with consumers or readers rather than incorporating products and other types of rich formatting.
However, it is very useful for promotions, lead generation, and simple connection. SendPress also includes basic tracking and email lists. You can choose a free or a premium version for $99.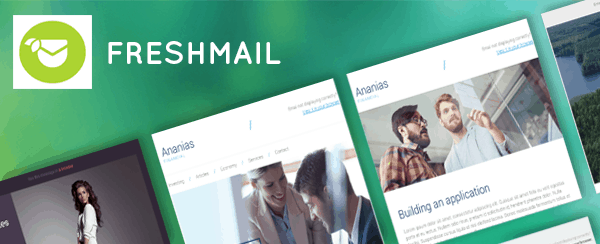 FreshMail is a free to premium WordPress email marketing plugin with a range of features. The plugin allows you to send emails directly from WordPress, set up autoresponders, offer coupons, create and use templates, create opt-in and subscribe forms, and much more. However, FreshMail is only free if you have less than 500 subscribers and send fewer than 2,000 emails per month. Pricing starts at $12 per month for premium subscriptions.
However, FreshMail is only free if you have less than 500 subscribers and send fewer than 2,000 emails per month. Pricing starts at $12 per month for premium subscriptions.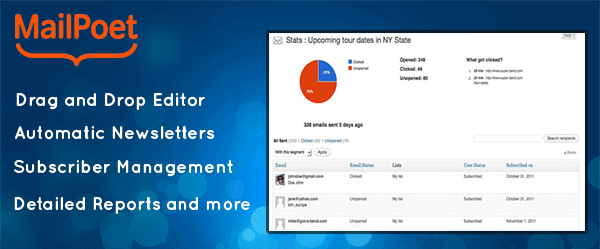 MailPoet is a free drag and drop email newsletter plugin that allows you to add posts, images, pictures, and different fonts to your emails. MailPoet is almost unique in that you can set up drip email campaigns, which automatically send to new subscribers over a period of days, weeks, or months. MailPoet is free if you send fewer than 2,000 emails per month and pricing for the premium version starts at $99 per month.
Tribulant Newsletters is a full-service WordPress email marketing plugin with email, analytics, templates, mailing lists, opt-in forms, tracking, and other features. It's also fully customizable, supports translation, and easy to configure so you can get started quickly. The plugin costs $79.99 for a single use license (one website) or $239.97 for an unlimited use license.
---
So in conclusion, whether you want to build a newsletter to begin promoting your blog, create a community around your blog or business, or start promoting your business through lead generation tactics, email is very often the solution. And, these 10 WordPress plugins can help you to easily integrate email directly into your existing website.
What's the email marketing plugin that you're using?