If you need to create a real estate site, but you just know your way around WordPress, you most definitely need to use the VicTheme Property plugin. It allows you to effortlessly and quickly add all the features that your site needs as a real estate platform. In a nutshell, the VicTheme Property plugin adds all the missing features to WordPress and makes your site a full-fledged real estate one-stop site.
First let's take a look at what the plugin has to offer and then you'll get to know how to install and configure it.
Video on How to Easily Create a Real Estate Site with the VicTheme Property plugin
If you need to quickly wrap your head around what benefits the plugin has to offer, you can just watch the following video review.
Property Types
You can either just use default property types (apartment, beach house, cabin, etc) or add your own property types. That means the plugin is both feature-rich and flexible at the same time, which is a really rare thing. You'll be able to get a real estate site off the ground real fast and do it with hardly any efforts.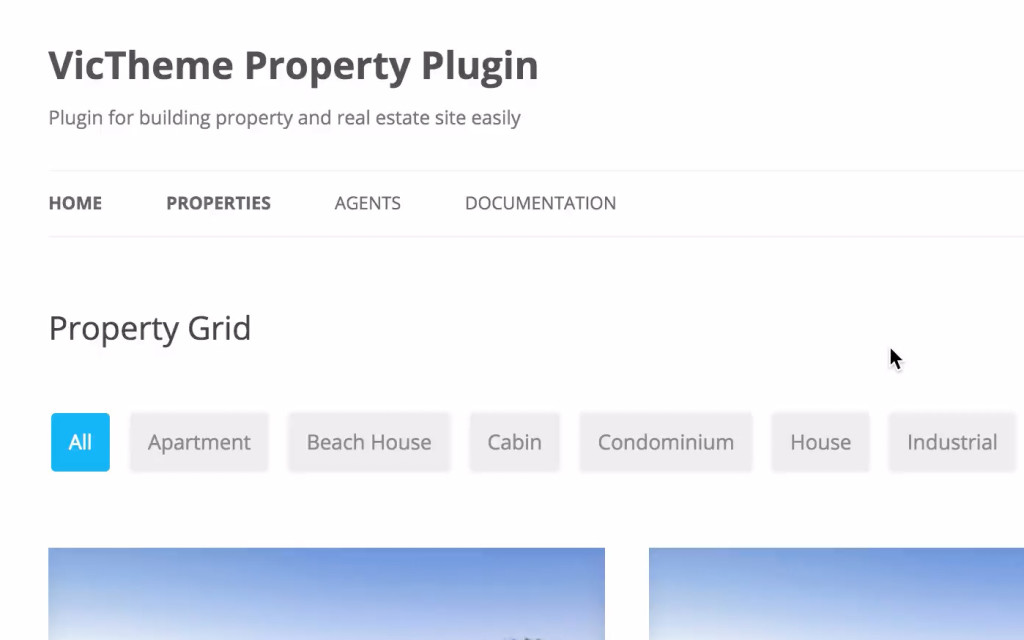 Display Styles and Advanced Search Functionality
The plugin comes with 4 display styles built-in, such as single, grid, list and Metro. Other than that, it also has a feature-rich search functionality that allows you to search by property type, status, minimum and maximum price, address, country, just to name a few.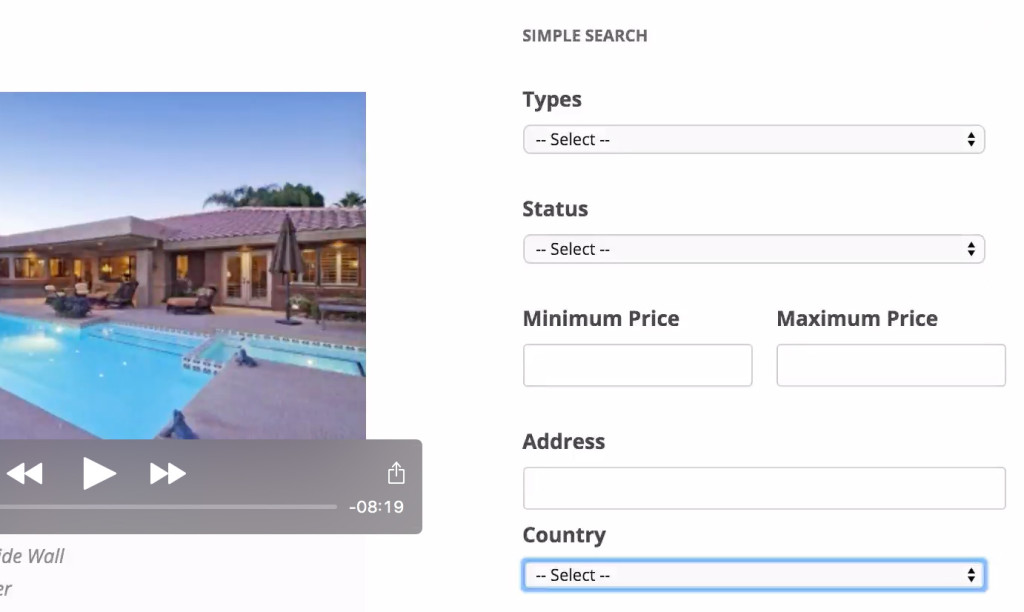 Google Maps
The VicTheme Property plugin also makes it possible to easily make use of maps. You just need to make sure that you specify the correct geo data of the property and the plugin will automatically take care of the rest. It both makes your listings more visually attractive and makes it really easy to find available properties.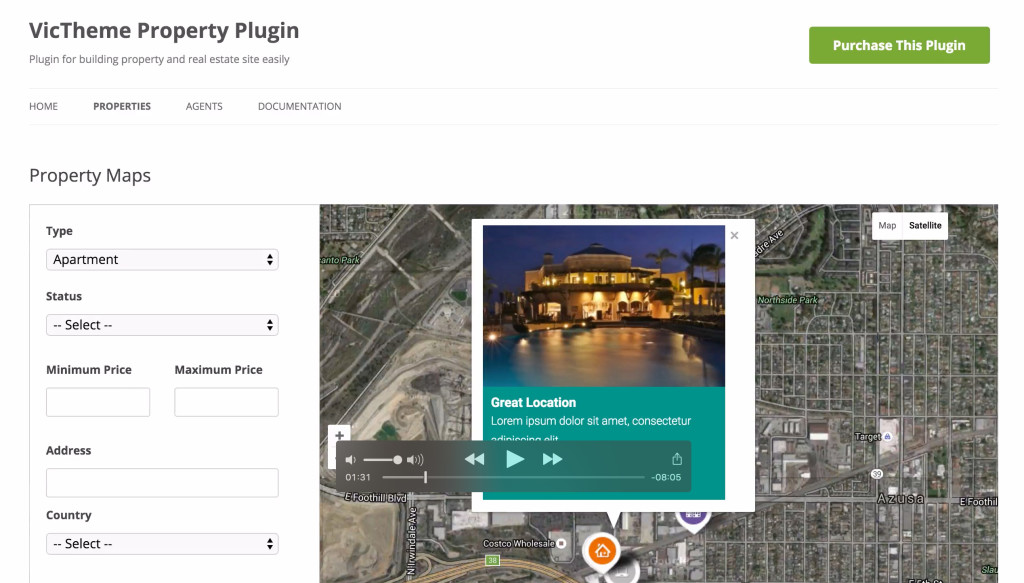 Agents to Create a Real Estate Site
With the plugin, you'll also be able to easily add and manage agents on your site. You'll be able to display agents both in list and grid modes. Your agents can add properties to your site on their own, which means you'll be able to literally get user-generated content with virtually no efforts whatsoever.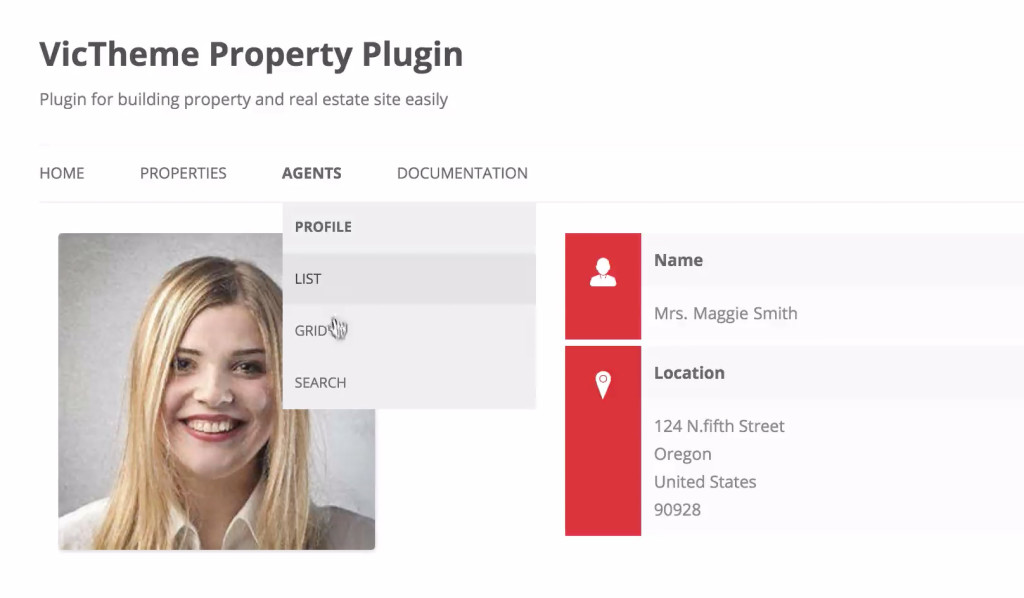 Installation
Now that you know why you want to use the plugin, let's see how to get it going. First, you need to install a few plugins that came in your download. Once you uncompress your .zip file, you should see a few plugins in .zip format, such as victheme_property.zip, victheme_property_data.zip, victheme_agents.zip. You need to install all of them with the help of your WordPress uploader feature.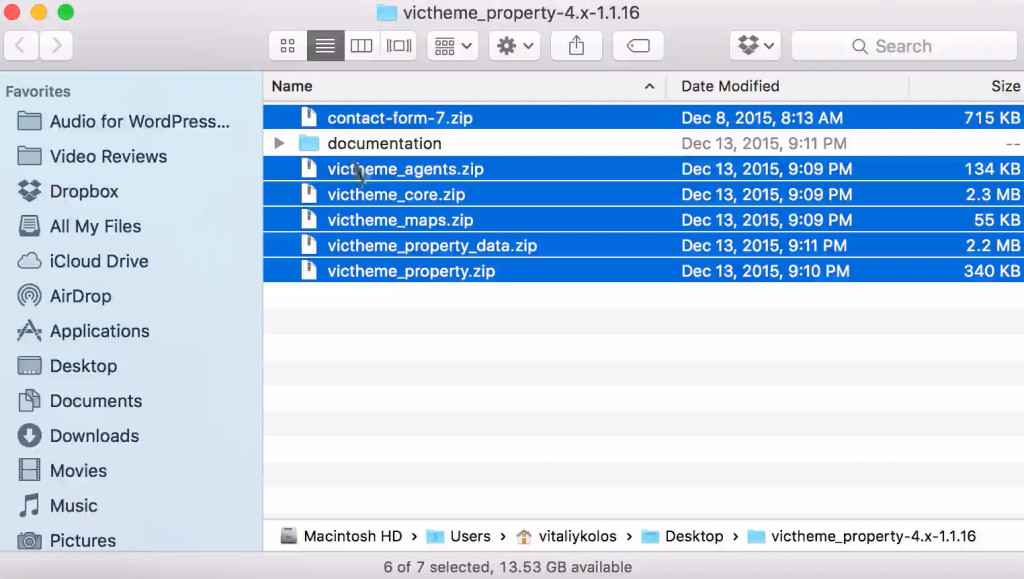 You may want to place the uncompressed folder with your plugins (.zip files) on your desktop for easier handling. Now you need to login to your WordPress dashboard. That done, expand the Plugins drop-down menu and select Add New. Once in your Plugins section, click the Upload Plugin option in the upper left-hand corner, right next to the Add Plugins headline.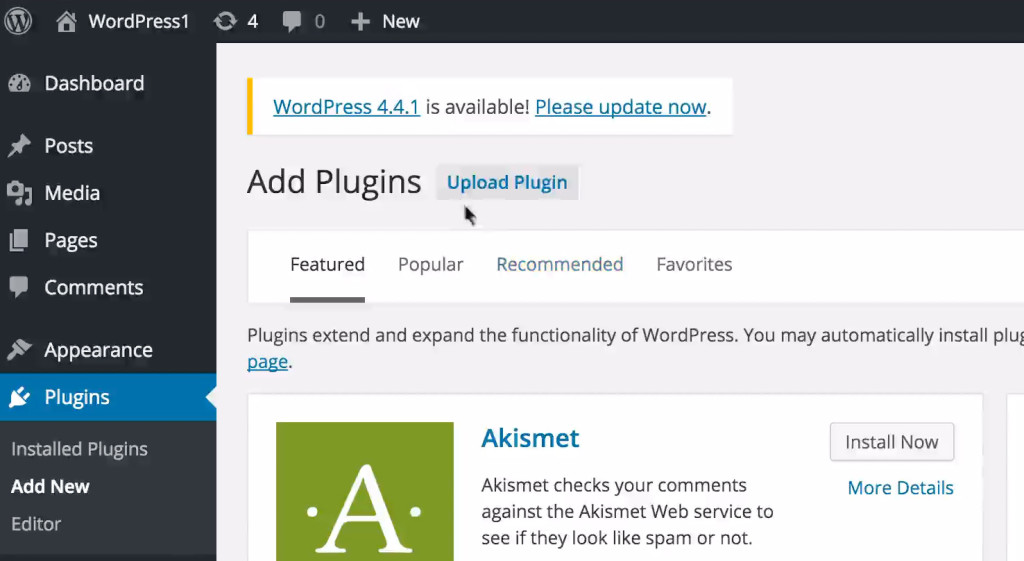 Having that done, you need to click the Choose File button and navitate to your desktop (or wherever you have your unzipped folder) to select the victheme_core.zip file and hit the Open button. Now, just click the Install Now button. Now that your plugin has been installed, you need to enable it by clicking the Activate Plugin option.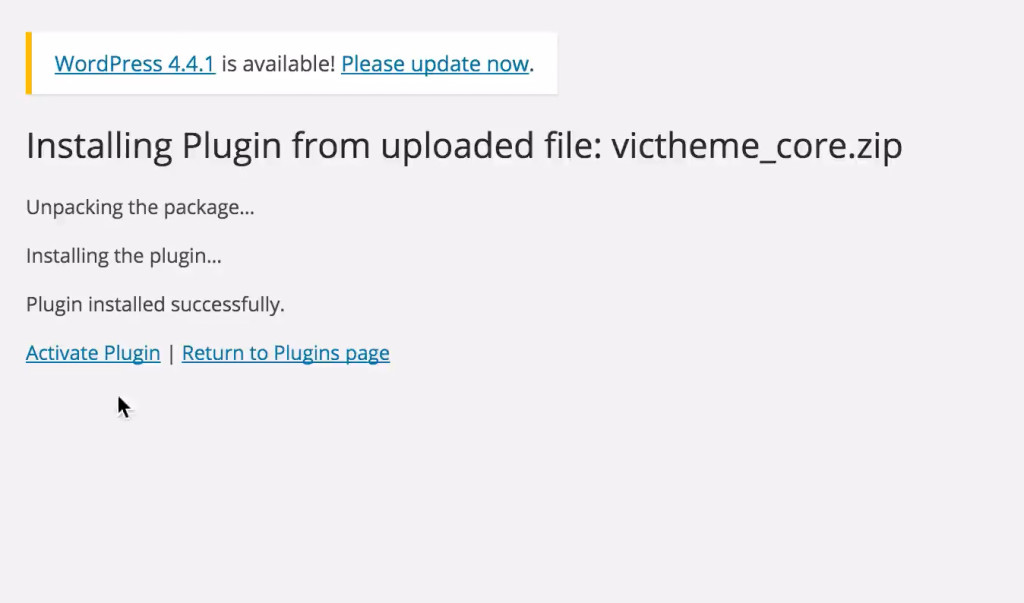 In a nutshell, you need to do the same with the rest of the plugins. victheme_property.zip adds the properties fucntionality, victheme_property_data.zip will allow populating the property options with default values, victheme_maps.zip allows to use maps, victheme_agents.zip makes it possible to manage agents and you can add multiple contact forms with contact-form-7.zip
Populate
Now that you have all your required plugins installed, let's take a closer look and see what you can do with the available tools. If you want to really jumpstart your real estate site creation, you want to populate your new real estate site functionality with default values and options. Thus, you can just use pre-made settings and add new ones only if they are missing rather than doing every single thing from scratch.
You just need to go to Populate Data under Properties and click the Generate button in the Generate Structure section to generate default property types, fields and attributes for a quick starting point when building a site. Please take into account that this process will overwrite any property types, fields and attributes that exist in the database.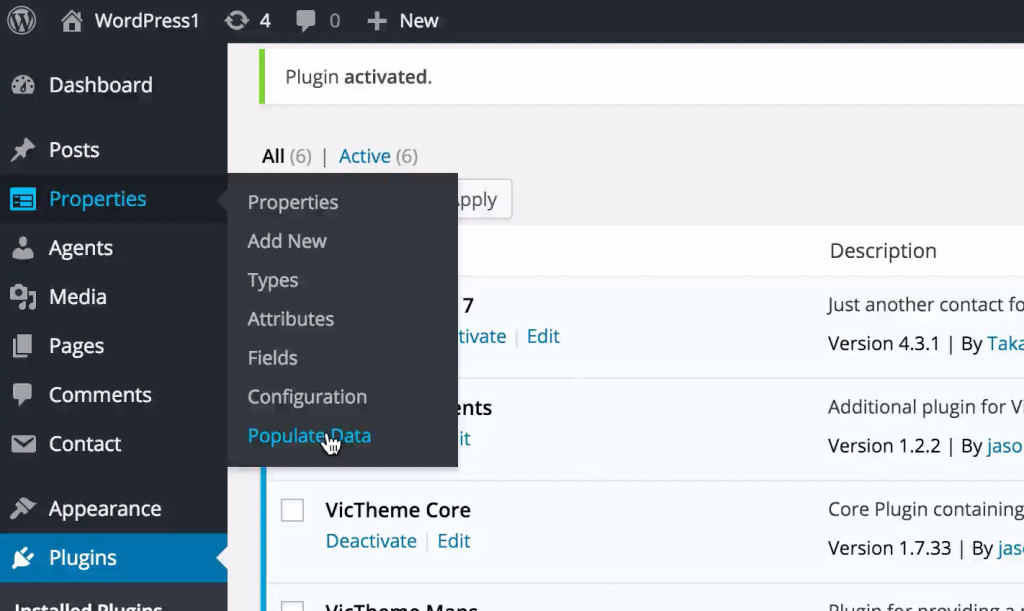 That's why you want to use the option only on a brand new property plugin installation. Just click the Generate button and wait for a few seconds.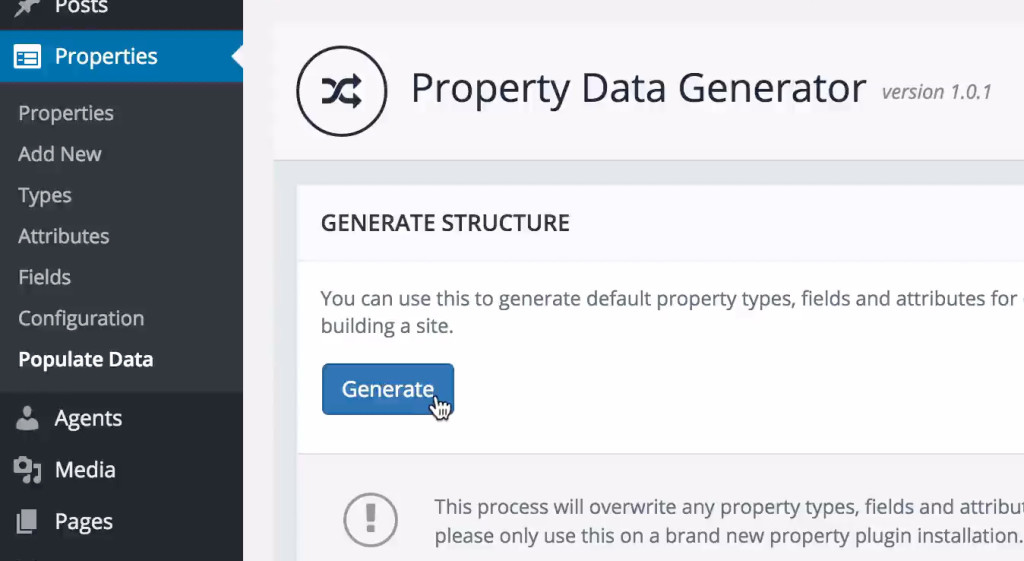 If everything went OK, you should see the "Default types, fields and attributes populated successfully" message.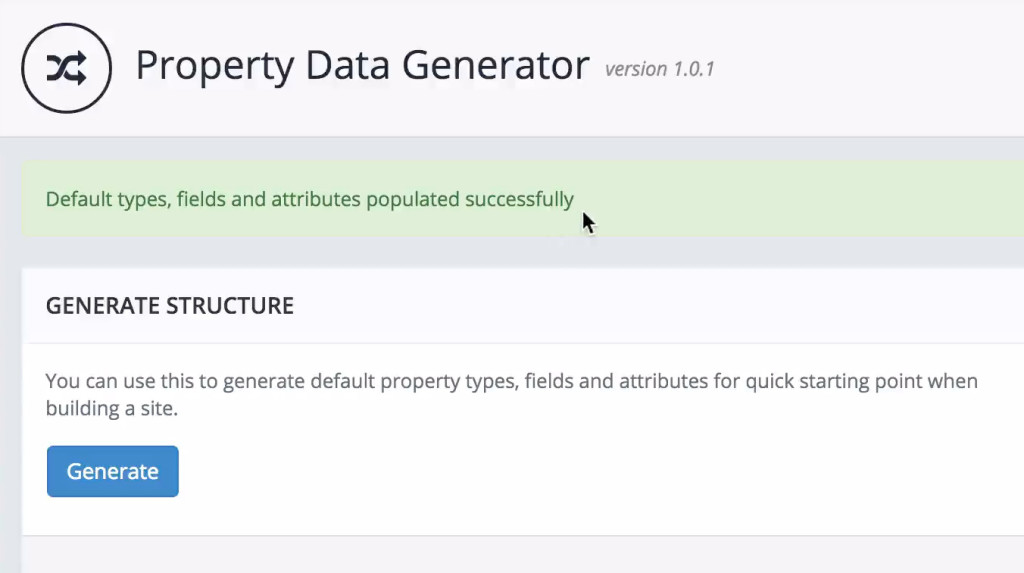 Dummy Posts and Pages
If you're also not sure about how exactly the properties functionality works or you just want to work with existing properties, you can use the Generate posts feature which allows you to create dummy property post entries. You want to do that only after generating structure (the feature we just looked at).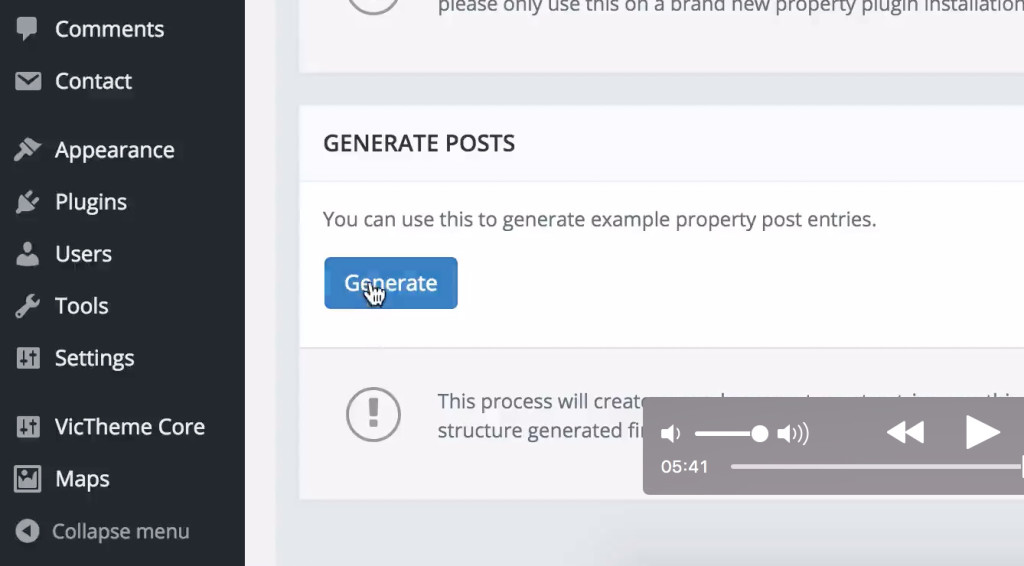 How to Add a New Property
In Properties, you can view what properties you already have. Since we've just generated some sample properties, you should have quite a bunch of them. You can add a new property by simply using the Add New option under Properties. As a rule of thumb, it's a good idea to use the sample properties as guidelines for creating your own.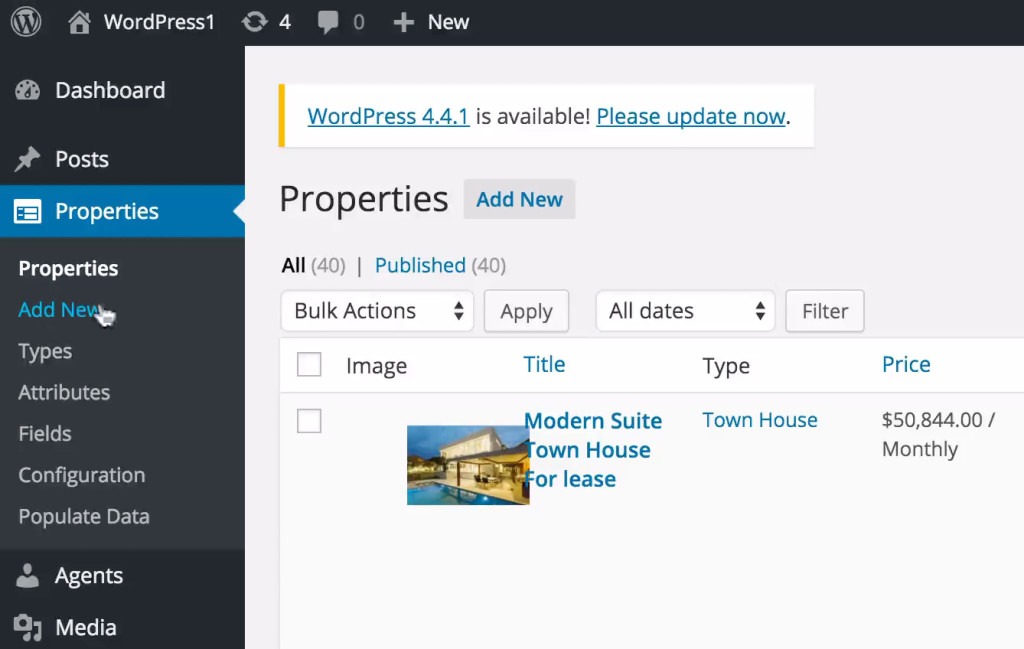 Now you can add your property title, property description, select your property type, specify your location information, price details, land size, building size and choose the right status. Aso, you can expand the Media tab and add your additional media if available. For example, your property video, images and your floor plan image.
How to Add a Map to Your Property
Other than that, you can easily add a map in the Maps section. What you need to do is enter your address, latitude and longitude. Plus, you may want to add values to the popup title and popup content text fields if you want to display specific details in your map popup window.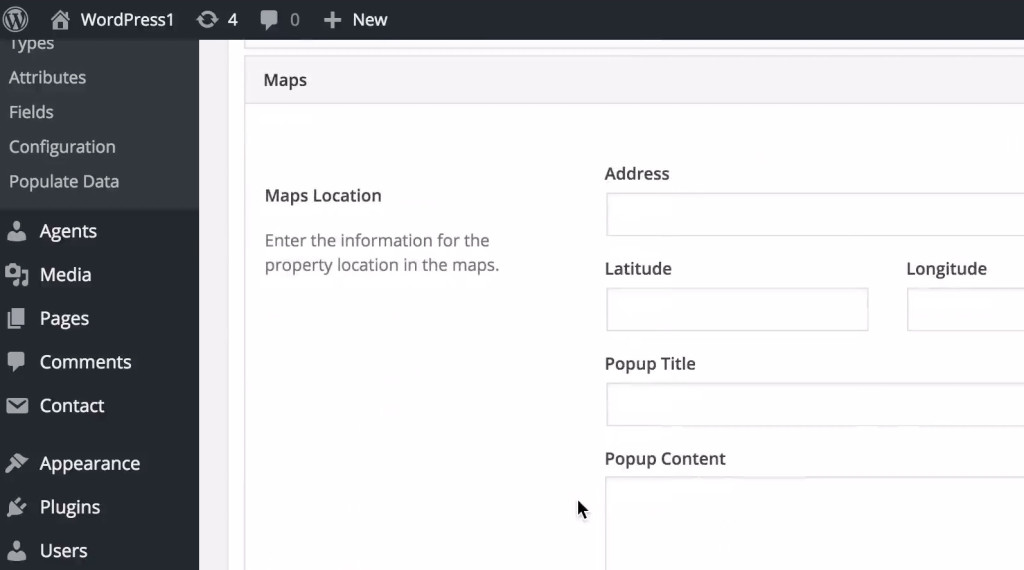 How to Add Property Attributes
And finally you can enable any attributes your property happens to possess. You just need to expand the Attributes tab and select all the attributes you need, such as types of walls, property style, parking, access type, type of floors, define the options for pets and the list goes on and on. If you need an attribute that is missing in the list, you can add it on your own in Attributes under the Properties option.
Custom Types
You can also add custom types under Types. Just fill out the quick form and off you go. You can also edit or delete existing types. In case you're not happy with the options certain settings give you, you can always edit them in the Fields section. You can both edit fields themselves and their values.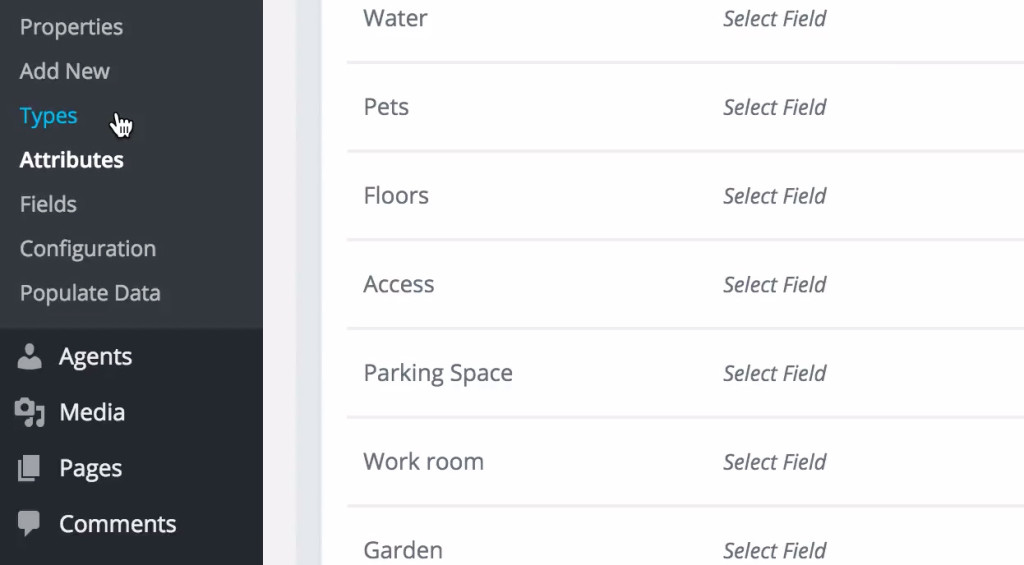 Custom Option Values
For instance, say, you're not exactly happy that the Status field has no "Paused" option. You can just click the orange Status button and use the Add New Status feature to add a new status option. You just need to name it, specify a slug and describe it so that it's clear what exactly the new status option means.
That done, just click the Add New Status button.
Now you can use the brand new status while editing or adding your properties. Just go to your property, click Edit and scroll down to the Status drop-down menu. Expand it and select your new status option.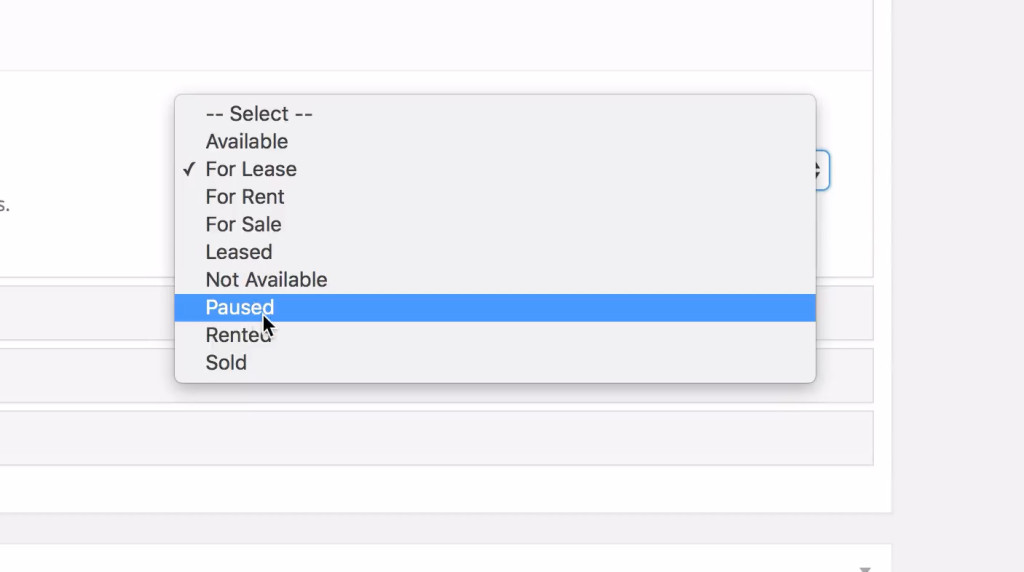 As you can see, it's really easy and requires no technical skills to use the plugin.
Handling Agents to Create Real Estate Site
Finally, let's see how you can handle agents. You just need to go to the Agents drop-down menu and click the Add New Agent button. Having that done, you just need to type in the username, e-mail and password. In the Agents profile section, you can specify all the data that you need for a decent real estate agent profile. Once you're done, just click the Add New User button.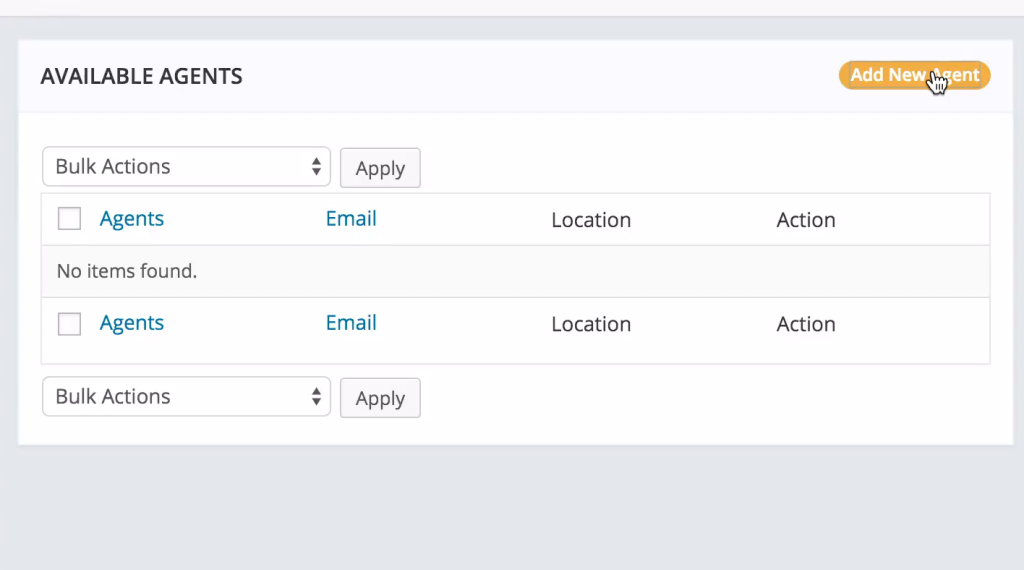 ---
Bottom Line
As you were able to see for yourself, the VicTheme Property plugin allows you to easily and effortlessly add new properties without touching a line of code or anything like that. It's a must-have plugin for any property or real estate website, because the ease of use and abundance of features makes the plugin a godsend that you just can't do without.
What plugin or platform are you currently using for your real estate site?