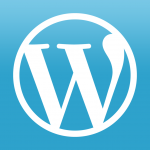 This article will walk you through the process of installing and using the WordPress app for iPhone 5s or any other version. You'll be able to handle both WordPress.com and stand-alone WordPress blogs. With that in mind, you can use your iPhone to update or create brand new blog posts any time you feel like doing so. That means you will be able to make use of every free minute you get now and then. For example, waiting for clients or your date 🙂 The benefit is pretty obvious because you'll never waste a single minute. You'll be able to both feel and actually be productive when it comes to blogging on the go.
Installing the WordPress App for iPhone 5s
First things first, you need to locate the app in the App Store and then install it on your iPhone 5s. So, you need to fire up your App Store app to get started. Just tap it.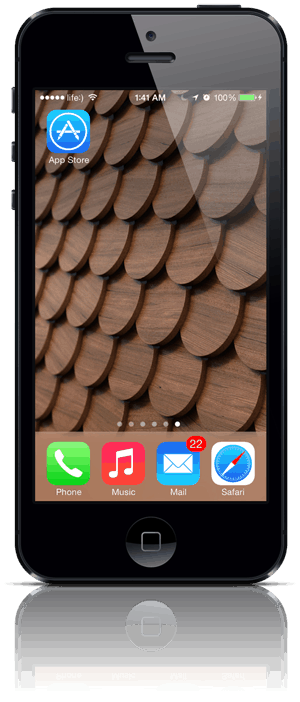 Now that your App Store app is up and running, you need to search for "wordpress'.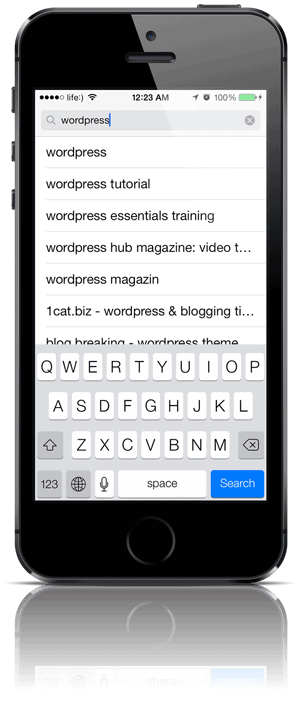 The app you need should come first in the list. Just like you can see on the awesome screenshot below.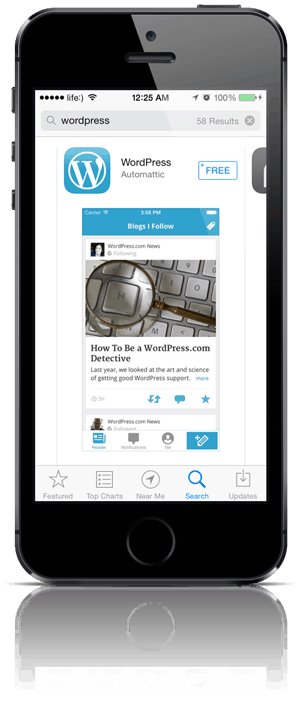 Click FREE and INSTALL.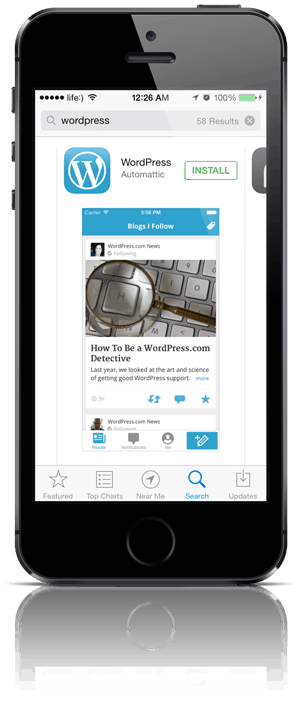 Now you should be prompted to enter your password. Alternatively, you can use the Touch ID feature that comes built-in in your iPhone 5s.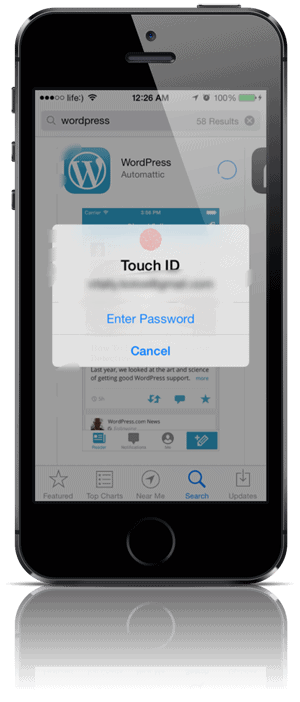 Once you provide it, the app will start installing. Meanwhile you may want to check this Chiptuning site if you want to make your car look as cool as your iPhone! 🙂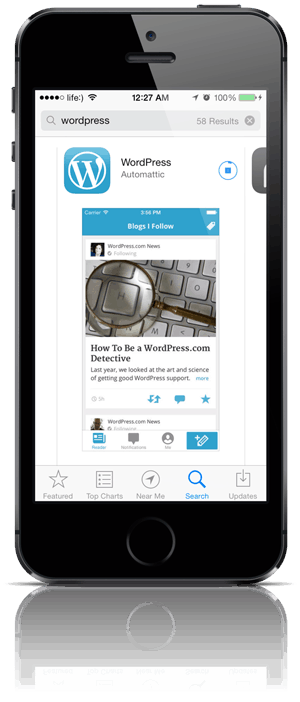 Having installed your brand new application, you should have the WordPress icon on your iPhone's screen.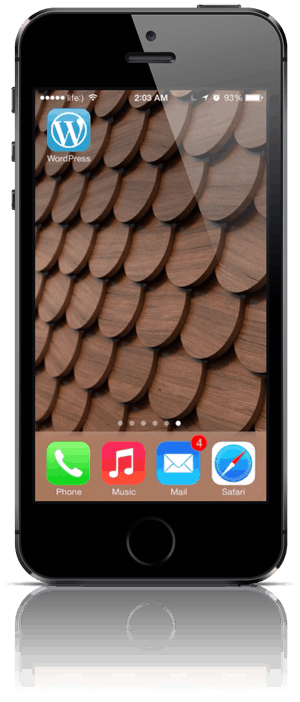 WordPress.com blog
Now you want to tap the WordPress icon and see what happens next. At this point, you're supposed to enter the username and password of your WordPress.com blog.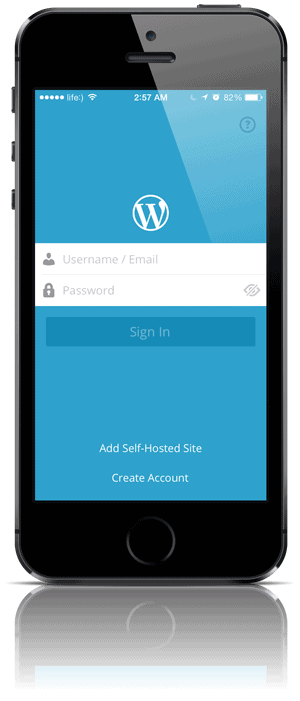 Stand-Alone WordPress (Self-Hosted Site)
Other than that, you can also add a self-hosted (stand-alone) site. Plus you can create a new WordPress.com account as well. You most likely want to login in to your stand-alone WordPress site. That's why I'm gonna focus on that aspect. So, tap the Add Self-Hosted Site link. Having that done, you need to specify your username or email, password, and the site address (URL).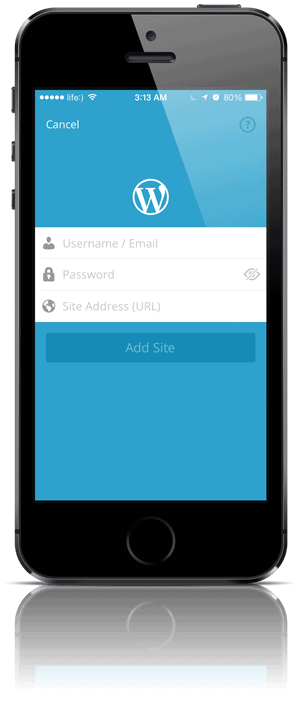 Once you're logged in, you can see updates from the blogs (WordPress.com blogs) you follow.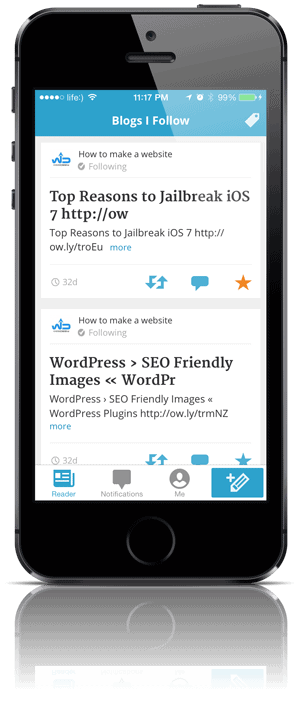 Also, you can keep track of all the comments that you happen to get for your blog. You can delete your comments, flag them and even reply with your iPhone.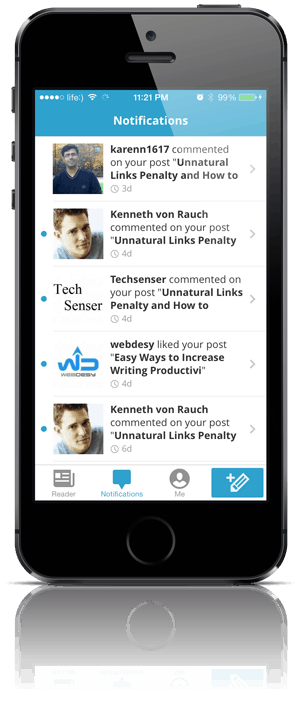 The Me tab at the bottom of the screen allows you to see the blogs that you connected to the app, both stand-alone and not. Other than that, you can add more self-hosted WordPress blogs from this interface. You just need to tap the Add a Site button right in the middle.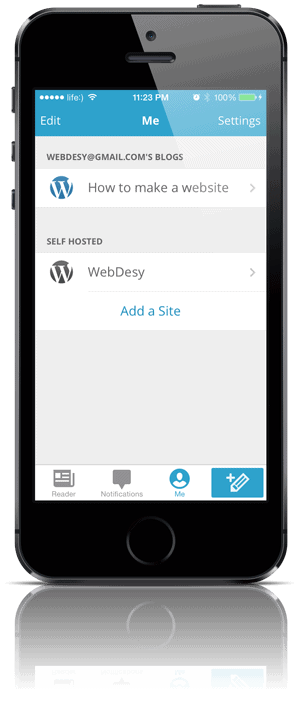 Plus you can click the Settings option in the upper-right corner so that you can see your current username, manage notifications (turn on/off, handle push notifications, add or remove sites), and sign out from the app if necessary. The Media section allows you to define image and video quality. You can also specify whether you want your video content to be rendered with the help of HTML4 or HTML5.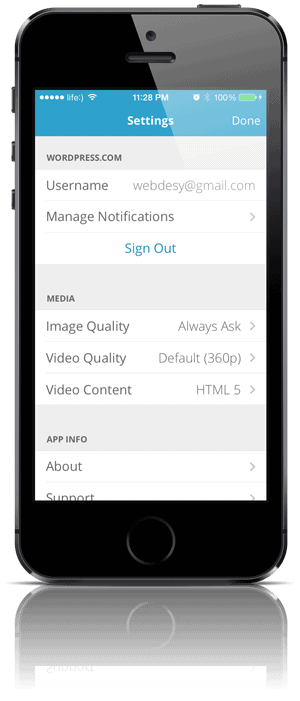 Having taken care of your settings, you can just tap your blog name for more options to use. You'll be able to add, remove or just edit posts and pages. This interface also makes it possible to handle comments. Also, you can see your WordPress stats. Other than that, you can view your WordPress site in a built-in browser. Plus you can tap the View Admin option and you'll be redirected to Safari to login for accessing your WordPress dashboard. Also, you can Edit your blog from here (the Edit Blog option).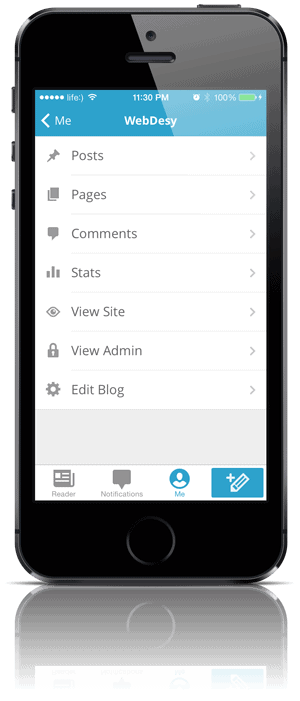 The Edit Blog feature enables you to edit your URL, login and password. You can also turn on or off geotargeting and push notifications. And finally, you can also login to Jetpack Stats.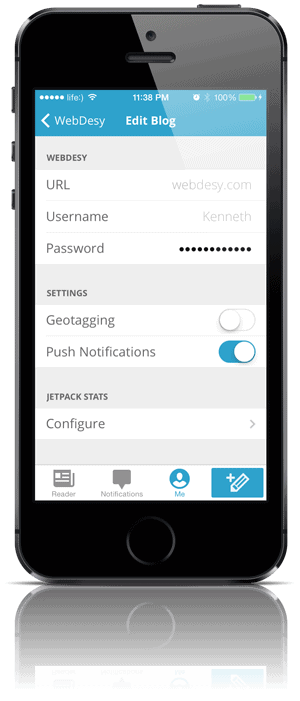 In the home interface, you can tap the Pencil Plus icon if you'd like to add a post from right here. You can enter your title and the actual content. Speaking of which …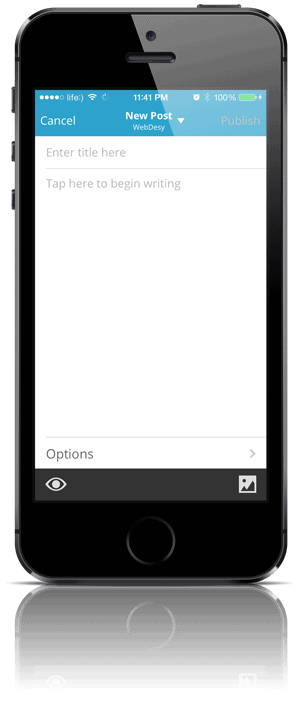 You're able to add photos (from your photo library or take right on the fly). What's more, you can even record and add videos to your WordPress blog right from the comfort of your iPhone.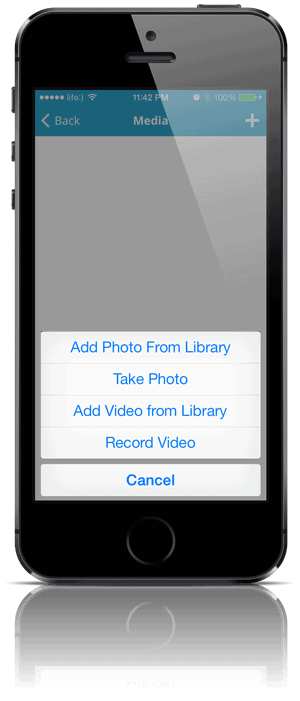 ---
In Conclusion
It goes without saying that it's not a full-blown WordPress dashboard, but it does have all the features that you'll most likely need on the go. That means you can just lie on a Tibetan lamb bench and either create simple posts and pages or just make drafts and finish them when at your main computer. In either case, you'll be able to save tons of time.
Did you happen to use the WordPress app for iPhone 5s or any other version? Please share your experience in the comments.